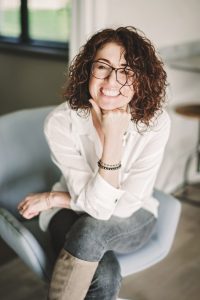 Victoria Satterly, MD,  Channel Assist, describes how the digital acceleration of field teams will leave brands with a better connected team and more amplification options.
Innovation is often the love child of tricky times. Although change in retail has always been inevitable, the events of the last year have accelerated and concentrated that process. As such we're all trying to get our heads around what that means for brands in retail and the agencies that support them.
Amidst the uncertainty, one thing we can be sure of is that we crave human connection and the desire for contact with others. In fact, this matters more now than ever before. As an agency, the challenge we face is how to hold and amplify that connection through the many ways that customers can interact with and shop a brand.
Our view is that although digital is an increasingly important aspect of customer engagement, we really shouldn't throw the baby out with the bath water. The shopping experience will continue to evolve but some aspects of the in-store experience simply cannot be replicated online. Yet, there are significant advantages to blending the in-store and digital interaction.
So, what does this mean in practice?
Typically, a strategic field team may secure a few hours of face-to-face training time with retail salespeople. The requirement now is to develop teams that are capable of effectively using diverse digital communication platforms, producing their own high quality digital content and building brand advocacy that is as compelling in-store as it is online. This means the digitally enabled field team can amplify brand messages, maintain engagement and yield far more that the face-to-face engagement alone.
When engaging the consumer directly, we need to remember that their needs are the same regardless of whether they are doing online research, transacting digitally or shopping in store. A consumer needs a meaningful, personalised interaction and to receive advice and recommendations that support their shopping decisions. By developing promoters capable of supporting the customer wherever and however they choose to shop we can deliver a consistency of brand experience at every possible touchpoint.
What we are seeing is the need for 'digital-readiness' in the brand representatives we provide: teams that are appropriately equipped and trained in communicating their messages in a digital world.  Without doubt we will see this convergence of digital technology with the in-store experience develop further with technologies such as accessing a promoter via a QR code on a display already on the horizon.
By blending digital and in-store engagements we will in fact strengthen and bolster the retail activities we undertake and the objectives we endeavour to achieve. And however that interaction takes place, it is important that we remember that it will always be powered by people.