The first BE Connected Awards were judged in two stages, first by a panel of judges and secondly by a mix of judges and visitors to a live exhibition event at Oxo2 on January 16th.
This was a new project – and with the live exhibition element it meant that whilst BE Connected exposed the industry in an exciting way to new audiences it was also hard to know what the event would bring to the competition.
The winners list is below together with a commentary through which we hope to provide some insight into how the decisions were made. In keeping with the BE Connected networking ethos, the winners will be presented with their awards at a free to attend networking celebration on March 13th at The Woodman Highgate from 6pm. Details of how to register for this event and what else we are discussing at it, will follow next week, so please note the date and location.
The BE Connected team would like to thank all of the finalists, judges and connected associates for embracing the concept and creating an event that celebrated the first live exhibition of live brand experiences and new FMBE industry innovations.
Creative Technology Award
Gold Winner – REWIND – Welsh National Opera
Silver Winner – 4D Design – Abbott
There were four finalists, and all performed well on paper and in comments from live judges and event visitors. Scoring before the event was very evenly split. Entries for the tech companies HTC and Samsung fared well on paper and were hard to show off live at Oxo2 given time and budget constraints. Judges felt that HTC with agency Hope&Glory met the creative brief imaginatively and successfully whilst Samsung with agency Wasserman impressed with the ambition to take the classic VR of golf to a new Mixed Reality level and came to Oxo2 with backed by passionate support from proud associates of the campaign – helping us all to understand the advances in the technology.
The silver and gold winners emerged because of the accessible nature of their creative ideas applied in a way that were clearly achievable and replicable for others. Both 4D Design and REWIND made our event visitors understand that the work of their teams could adapt to different clients and different budgets, so they drew a lot of empathy in the exhibition environment.
The gold/silver split was largely down to continuity of focus. Judges especially loved REWIND's creative work, coupled to a simple tech set up and commented that the experience made opera accessible in one short immersive hit, something that other media has been trying and often failing to achieve through the years.
Engagement App of the Year (Experiential)
The Engagement App category split our judges and visitors into camps – those who buy Field Marketing services and those who buy experiential – so we have split the award into Experiential and Field accordingly.
The category also saw detailed scoring and feedback from brands and consultants for a raft of potential clients including Britvic, ASOS, Turtle Island, Polaroid and BMW.
Gold Winner – Holovis – Cedar Fair
Silver Winner – TRO Retail – Vans
These two campaigns are universally loved, and were certainly brought to life by getting a hands-on experience of them.
Holovis went into the finals with a lead which they extended at the event simply because the app had such comprehensive engagement built into it and showed creative thinking that brands in either goods or services could empathise with.
Comments for silver winner TRO with Vans showed that the use of Augmented Reality at retail could drive a dynamic effect with loyal shoppers – in this instance for quite short 2-week stint in stores.
Engagement App of the Year (Field Marketing)
Gold Winner – Instore Field Marketing, What's In Store?
Silver Winner – Retail Marketing Group – RMG Loop
This was a really close call, through both stages of judging, with the two finalists separated by a couple of judge's votes at the end. The judging split was very industry specific too, so FMCG brands loved What's In Store? and consumer electronics brands showed allegiance to RMG Loop – although both groups accepted that there were learnings to take away from either.
Both teams were commended on their presenting skills at Oxo2, the live event really helped delegates to get to grips with these two innovative advances.
Art at Work Award
Gold Winner – Hammerson: Dundrum Town Centre – Diarmuid Gavin's "Garden of Pure Imagination"
Silver Winner – Energy – Rolls Royce
In this category the two leading artworks pre-event stayed ahead at the live event and few could argue with the meticulous quality of the builds.
Of course, the presence at the event of Diarmuid Gavin was potentially a big pull for the winner, but The Garden of Pure Imagination was out in front by a neck before Diarmuid's arrival on the scene.
Both creations were witnessed first-hand by the FMBE team when they were live events in 2017, and both impressed. Judges had to choose between the FMBE award winning creative effectiveness of the Rolls Royce work and the creative magic of Diarmuid's mechanical garden. It was a hard call – slightly more of our judges favoured the whimsical creative of the garden over the bold dark statues and sublime topiary that brought Roll Royce's traditions to a new audience.
Set against all of this, three other excellent finalists were slightly overshadowed, though comments were favourable for all three in terms of giving our delegates a better understanding of the initiatives. All three drew great credit.  Fast and Furious 8, with JC Decaux showed what you can do with ambition in the station, XquisitePR's build of an outstanding roadshow vehicle was seen as attentive and meticulous to the brief and Hammerson's light show at West Quay showed a bold and innovative investment in a shopper event.
Experiential Venue Team of the Year
Gold Winner – Network Rail with SpaceandPeople – King's Cross
Silver Winner- intu – intu Trafford Centre
This final saw two of the highest profile venues for experiential in the UK splitting the judges, with two teams that proved that leading brands and creative campaigns will be assured of success when handled by an expert venue team.
This was a close call, with the Network Rail team just getting the nod for giving this commuter and traveller destination a step change in the way that it prioritises experiential.
Whilst giving that nod, our judges also acknowledged that the Playmobil and Euromillions case studies supplied with the intu Trafford Centre entry showed a clearly joined up connection between experiential marketing and direct retail success that only a top performing shopping centre could facilitate.
Our other finalist in this category, Troxy, successfully showed off the event team and the venue's excellence for experiential events with an invited audience.
Camera Crew of the Year (Content)
We have awarded two 'Camera Crew' golds – one for content creation and one for build and delivery of a social media platform.
Gold Winner – CSM Live – More Th>n
This was one of the most popular entrants in BE Connected for any category and showed a full story from creative brief, through to the challenging event and the way that it was captured with humour and authenticity for maximum affect. This was one campaign that drew no negative comments at all, in either stage of judging.
This entry also stood apart from the other camera crew work seen in the category as the film crew were deployed in house by the experiential agency.
Of course the decision to split the category was a little arbitrary in that all innovative photographic work taken at a brand event is likely to build and/or support or meet the holistic requirements of the brand or creative agency.
Camera Crew of the Year (Social Impact)
Gold Winner – The Flash Pack – Freezus Curve
Silver Winner – Pictures Experience – Britvic
The Flash Pack won this by showing its innovative kit advances – and managing to convey that at Oxo2 without setting up what would have been an expensive rig for the few hours of our tenancy.
Silver was a very close call between Pictures Experience and Flashmat who both showed how their creative input had added to the brand story as well as engaging with users. For New Balance Flashmat successfully enhanced the photo moment to allow the inspirational stories of London marathon's to be shared whilst Pictures Experience were lauded – especially by FMCG brands – for their on-brand awareness.
Judges also noted that Flashmat's commended entry created film that was effectively used by agency BMB for New Balance blurring the boundaries between the dual outcome of content creation and online engagement.
Expert Support Award
Gold Winner – Produce
Silver Winner – Promohire
These were both praised as excellent finalists who emerge from BE Connected with further enhanced reputations. Produce especially impressed for the social media numbers behind two very different briefs.
Promohire impressed at Oxo2 with a very broad appeal to delegates.
Taste Sensation of the Year
Gold Winner – Wasserman – Bombay Sapphire
Silver Winner – Hope&Glory – IKEA
This one was a bit of a landslide, as Bombay Sapphire and Wasserman were the category leader ahead of Oxo2 and proved to be the favourite activation at the event generating the highest scores from judges and visitors. It was also marked out as the favourite exhibit in our post-event survey.
The silver winner certainly garnered interested support though with one judge commenting: "I really liked this, from brief to execution. I loved the energy of the presentation and what the outcome was."
Image of the Year – in association with Hammerson Engage
The winners of these will receive a glass engraved award on 13th March at The Woodman with certificates for commended.
Amazing Displays
Category Winner – Fast & Furious 8 by JC Decaux
Commended, Jaguar by Produce and Diarmuid Gavin's Garden of Pure Imagination by Hammerson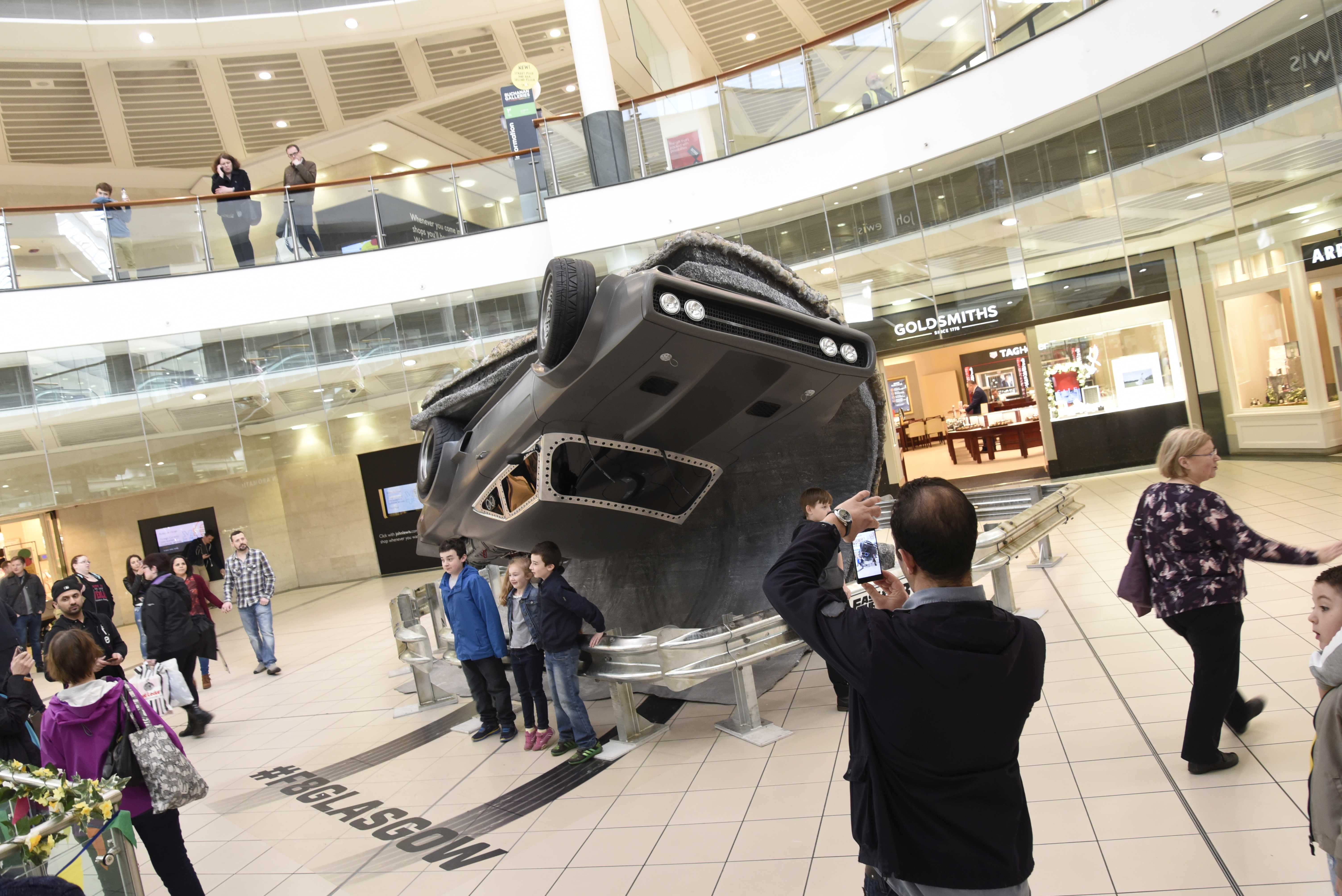 Team in Action
Category Winner – Crème Egg by MKTG
Commended, Magnum by McCurrach and Costco by Fizz Experience

Engaged
Category Winner – PlayStation by The Circle Agency
Commended, Hope&Glory, IKEA and Vaillant by The Circle Agency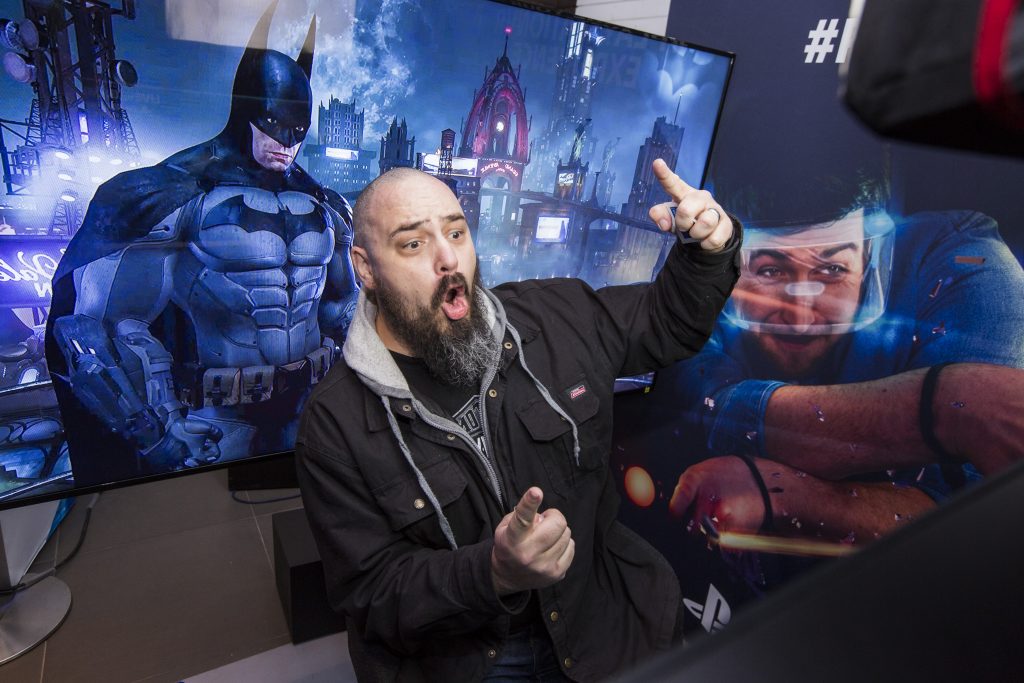 Strike a Pose
Category Winner –  Lucozade by TRO
Commended, Tetley by REL Field Marketing, Crabbies by Independent Events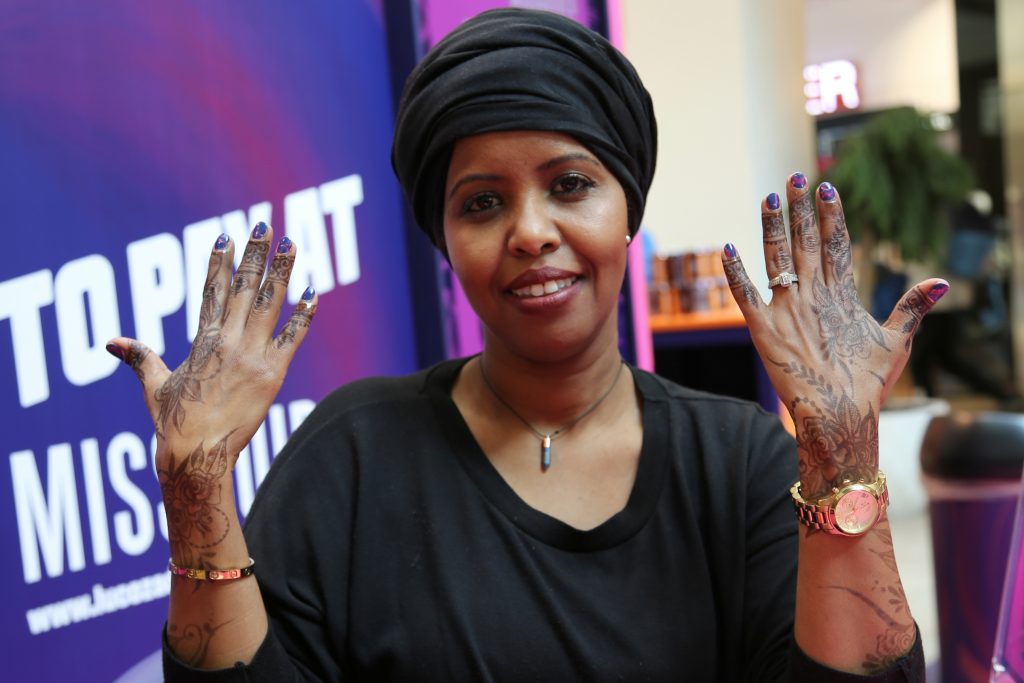 Star Performer
Category Winner – Bombay Sapphire by Wasserman
Commended, More Th>n by CSM Live and Euromillions by intu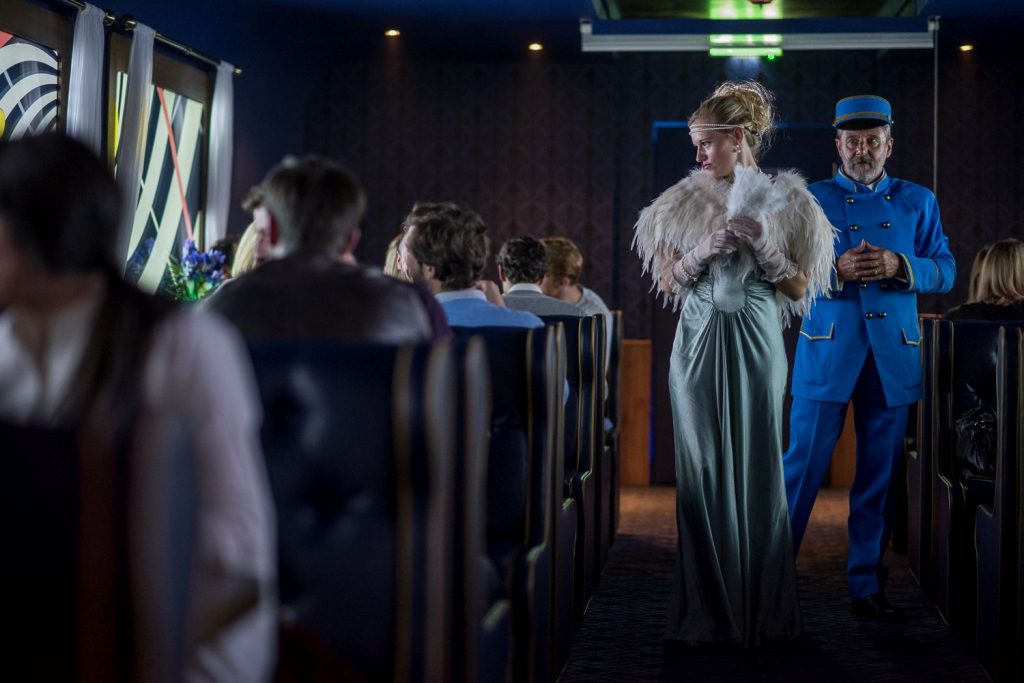 Blown Out of All Proportion
Category Winner – Nationwide by drp Group
Commended, Cadbury by MKTG and Nibbles by Sense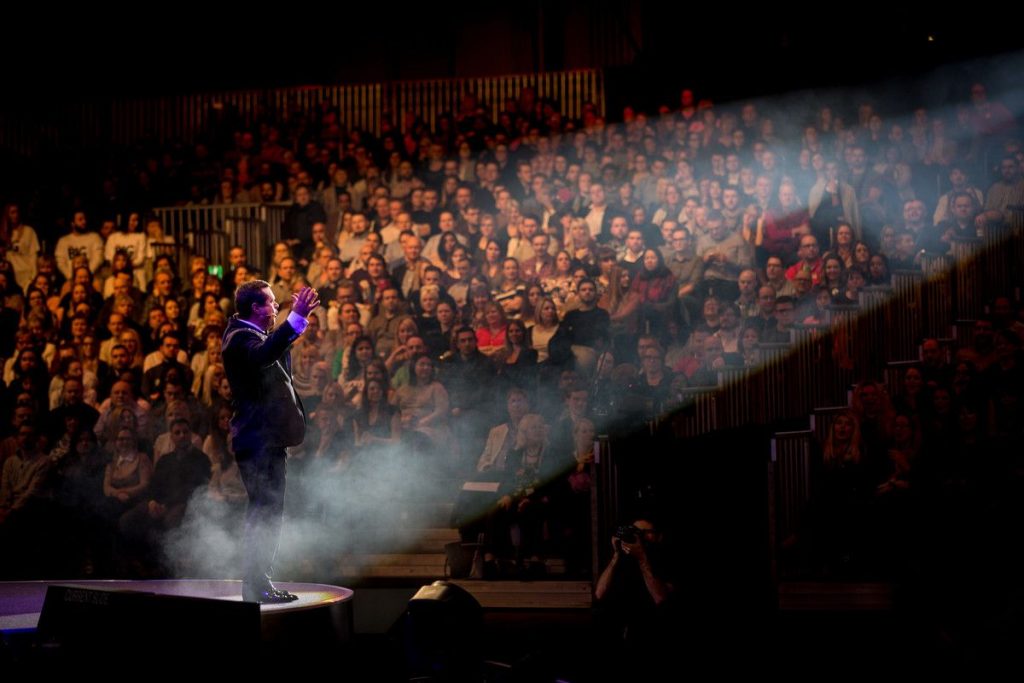 FMBE Magazine's Editorial Team Award
Winner – LIDL by CSM Live
Commended – Hope&Glory, Marie Curie