Orchid Field Marketing launched in 2008, combining 50+ years of experience in field marketing, retail, sales, operations and trade marketing. We have sat both sides of the table and used this insight to invigorate and re-write the traditional approach to field marketing.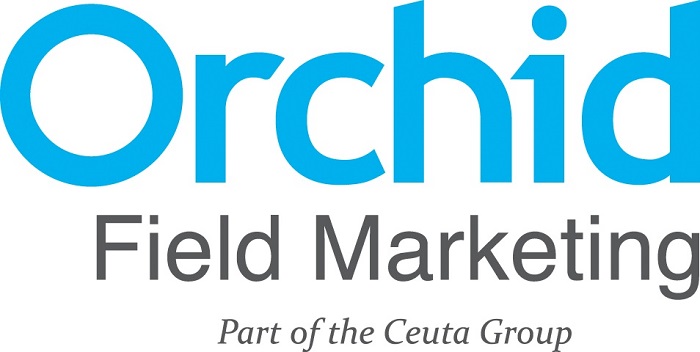 We drive sales by providing our Clients with strategically developed campaigns which deliver the most effective and flexible field sales & experiential marketing solutions. Our services include field sales, merchandising, demonstrations, experiential sampling, auditing, training, mystery shopping and van sales.
We are experts in targeting and engaging shoppers and consumers at the point of purchase
We do this by building strong relationships with our Clients which ensures we deliver smart, creative and bespoke long term brand solutions.
What sits at the heart of how Orchid think, act, behave and communicate?
Intelligence
Unlike many experiential & field marketing agencies who rely on commoditised strategies such as 'shouting loudest' or 'overwhelming activity volume', we adopt a far more targeted, strategic and intelligent approach.  This allows us to interrupt the shopper/consumer, in the right way, at the right time; during those key moments where brand decisions are made and opinions formed.  All of our decisions are underpinned by market intelligence, real-time data and smart solutions, resulting in our ability to deliver sales success stories that are second-to-none.
What are Orchid's client engagement values?
Engaging
We employ and invest in people with a proven understanding and appreciation of how shoppers think, act and feel.  As a result, we're able to create rich experiences and deep, meaningful connections between brands and shoppers that affect positive, long-term changes in purchase behaviour.
Flexible
We believe in a can-do spirit.  We chose the right people for the right brands, all of whom are able to adapt and respond to Client needs and commercial situations with speed, relevance and ease.  But, as well as our agility and responsiveness, the creation of smart solutions managed by smart people means that we're able to anticipate Client needs with a proactivity that's so often lacking in the industry we exist within.
Effective
We never lose sight of the fact that our success is dependent on the commercial success of the Clients we work with and the brands we represent.  We blend smart creativity with commercial understanding and awareness so that, all along the path to purchase, we're able to add value in the most influential and effective ways possible.
Integrity
We believe in what we do, why and how we do it. Totally.  But to have such belief and confidence in our abilities and capabilities demands that we're also very clear about what we don't do.  Whilst we embrace a collaborative, can-do spirit and will do whatever we can to make what we commit to happen, we never promise what we cannot achieve.  And that's a promise.
To hear why our clients believe that Orchid enable their brands to blossom,  visit our website for testimonials.
Find us on Facebook