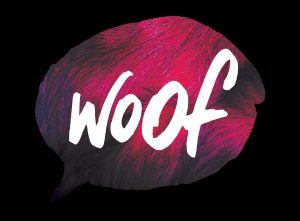 Woof is run by a brother & sister partnership, supported by a team of motivated individuals that feel passionately about the value of inspirational experiences. The team share over twenty years of experience in delivering innovative solutions for some of the country's best known brands, including; British Airways, Haagen-Dazs, Branston and Cath Kidston.
Woof love to do things that get people talking. All it takes is the right team making the right idea happen. We've learnt that it's possible to create an experience that's a meaningful, standout moment in someone's day. In fact, we believe that a good experience is like a handshake. When a brand reaches out, people are more than happy to reach out too. And just like a handshake, experiential is a great way to start a conversation.
We love seeing great ideas bought to life.
What our Clients say:
"Working alongside Woof has been a great experience, they understand our brand values and deliver well executed, fun and creative campaigns that have always achieved results. So much so, their support of a recent campaign helped us to become the industry's 'Marketing Team of The Year'. We look forward to continuing our relationship."
Beth Hilson, head of marketing, Marsh & Parsons.
"Woof supported Häagen-Dazs with our Boudoir pop-up space, as the event management team. Woofs general management of the event in terms of planning, training, staffing, execution and analysis we're exception. Additionally woof we're instrumental in the creative planning process, led the development of brand partnerships and we're involved with the communication contact strategy with consumers wanting to attend the event.
 Woof are not just a supplier but a true brand partner, in addition to scope agreed for the project they demonstrated flexibility, creativity and exceeded our expectations. I would confidentially recommend them to any brand looking for an experiential partner that will care for the event experience & success as much as the brand team."
Bianca Meek, senior brand manager, Haagen-Dazs
http://www.facebook.com/wooflondon
http://www.twitter.com/wooflondon
http://www.instagram.com/wooflondon
https://www.youtube.com/channel/UCGsHLILtPvYC63nqErMQ3-g