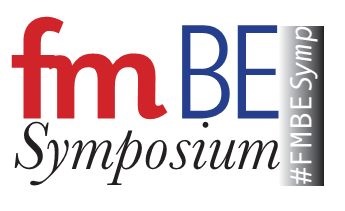 The BE Connected Event Series
The Brand Ambassador's Reception – 16th October, Oxo2, 6pm – 10pm, by invitation only
BE Connected, an event series, hosted by the FMBE team, launches with The Brand Ambassador's Reception on 16th October 2017.
The event sees two live contests take place – Brand Ambassador Live (Individual) and Creative and Resourceful Staff Supplier of the Year (Team).
Attended by a host of industry VIPS, the event showcases the best in brand ambassadors and their agencies in order to create live discussion and debate about the merits and qualities of superb field sales and brand experience ambassadors.
Using a format that is a bit like speed dating, the VIP attendees will get to know 3 out of the 11 Brand Ambassador finalists who have already impressed on paper, in real discussion about their career prospects, achievements and ambitions.
3 rounds of meet and greet discussion will be split by stage presentations from the staff-team finalists.
Brand Ambassador Live sees 11 individual finalists, 3 team finalists and 44 VIP judges come together on the night.
Individual finalists
Elsa Dodds, Mondelez, REL Field Marketing
Jordan Halsman, Molson Coors, Powerforce
Emma Hanley, Ferrero, Field Sales SolutionsÂ
Paul Scattergood, Weetabix, REL Field Marketing
Andrew Donald, Multiple Brands, Real People
Jean Lowe, The Food Warehouse, Fizz Experience
Stefano Magaritelli, Samsung, Undercurrent
Maddie Pearce, SSE, Hel's Angels
Laura Landamore, Multiple Brands, Willow Park Associates
Bruno Murari, Nikon, REL Field Marketing
Matthew Paul, Microsoft, McCurrach
Team finalists
Coalition
Hel's Angels
TRO Staffing
Judges
VIP judges have confirmed from a mix of brands, agencies and industry consultants
Avantgarde, Asset Space, British Gas, Britvic, Brompton Bicycle, Blue Square, Circle Agency, Cosine, Come The Glorious Day, Energizer, Energy, Europcar, Exterion Live, FreemanXP, Hammerson, intu, Kellogg, Meredith Collective, Middlesex University, Mobile Promotions, Molson Coors, Panasonic, Pepsico, PrettyGreen, Prime Field Marketing, Retail 7, Retail Alchemy, Revium Group, Sky, Sense, SpaceandPeople, Tesco, Transport for London, Warburtons, WDS.
The Brand Ambassador's Reception was conceived by FMBE's Frank Wainwright, alongside industry consultation. "We want this event to be a meeting of minds, a true celebration of the influence brought to bear on brands by superior brand communicators. This event, with its mix of ace brand ambassador's creative staff teams and buyers and influencers of these services will produce an evening of great interest and value."
Attending the Brand Ambassador's Reception is by invitation only. Enquiries to victoriaATfieldmarketing.com
Achievers in FMBE and their Inspirational Stories: #FMBESymp
25th May, North Dock, Tobacco Dock, London, E1W 2SF
Fm BE symp video from Ven Stack on Vimeo.
Our FMBE Symposium was intended to attract a balance of field sales, brand experience, client, agency, supplier and consultants for a day celebrating achievements and award winners.
Stunning keynotes, inspirational storytelling, lively question packed panels and great hosting from Tobacco Dock ensured an event that was convivial, thought provoking and invigorating. The event offered FMBE Awards fans an extra day to network and discuss the industry.
The ambitions of FMBE Symposium are also to keep the conversation going online. Most delegates have agreed for their fellow attendees to contact them via Linked In or email. If you were a delegate, please use the list below to know your fellow VIPS better and to ask further questions of them.
Content, including speaker slide and panellist shares will appear here together with links to blogs and write ups that were inspired by the event.
Inspirational speakers included:
Louise Fowler – Davenport Strategy
Fraser Doherty MBE – SuperJam
Michael Ventre – Marathon Swimmer with Garry Dods, WeAreFearless
Mark Wright, Apprentice Winner and MD, Climb Online (sourced for the event by Kru Talent)
Further industry insight came from
Simon Burton, panel facilitator, Exposure Communications, Joe Bertolone, a2 Milk (Tactical Solutions), Keta Khan, Coalition Event Services and Jonathan Read, Tobacco Dock
We also enjoyed insight from wonderful panellists:
Sally Davis, Logobrand, Laura Keates, RPM, David Louis, Field Sales Solutions, Mark Jones, Warburtons, Crispin Reeves, Haughton Honey, Stuart Bradbury, Avantgarde, Michael Brown, MKTG, Nick Burrows, TRO, Fredda Hurwitz, Havas S&E, Julia Collis, Powerforce, Gordon Freshwater, Mobile Promotions, Martin Hainey, Tactical Solutions, Wendy Hooper, Brightsparks,  Phoebe Roberts, The Wonder Staff, Nick Adams, Sense, Simon Couch, Wasserman Experience, Simon Ellson, NexusEngage, Kim Myhre, FreemanXP, Claire Stokes, The Circle Agency.
A full list of FMBE Symposium participants can be found here