Managing Partner – In Your Space and The Clear Idea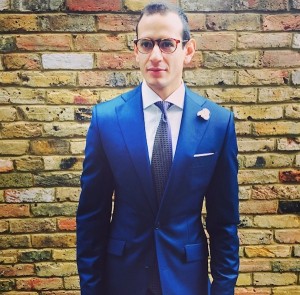 Published on Fieldmarketing.com on 02.02.2016

What makes you a good business leader?
I'm not sure I'd describe myself with such grand words but integrity and fairness are qualities I really appreciate in the people I look up to.
How do you keep at the top of your game in this industry?
We love working with good competent people. From our head engineer (Lee) who designs and creates The Clear Idea showcases to our tour lead (Pat), our business hinges on good competent people.
How do you react to a challenging brief?

We involve the relevant hands-on expertise at the beginning of the process.
What was a favourite event or campaign to work on (last 12 months)?
The Aston Martin DB10 tour is a unanimous favourite here I think. We're really proud to have carried 007's DB10 from Spectre.
What has been business highlight of the last year or two?
Seeing The Clear Idea win at this year's Field Marketing and Brand Experience awards.
What is on the horizon at work in the next 12 months?
A fantastic automotive marketing platform.
What are the risks of using a bad supplier?
Unnecessary firefighting.
Why is it important for this industry to show off its best practitioners and leading suppliers? Why?
Because good companies and their people deserve every growth opportunity.