Head of Pavegen LIVE
What is your role at Pavegen Live?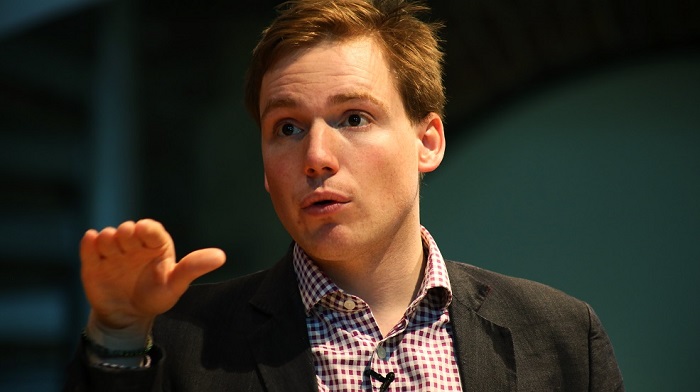 As Head of Pavegen LIVE, our experiential team, my role is to work with brands and agencies to solve challenges and develop creative solutions with our renewable kinetic technology and data. We are a full service production outfit from design, production, UX build to amplification and press, beyond the activation. Recent projects include working with Nissan to develop an Electric Cafe or with Shell on a Penalty Shootout and American Express to leverage their Shop Small initiative to power Christmas Lights in Brighton.
What makes your job exciting?
Problems – solving them on a daily basis as we build and create things which haven't been done before.
People – with our global distribution network, and clients from America to Asia, the breadth of conversations is never ending. The great thing is that it's never boring or the same!
Pitching  – whether presenting an idea to a large organisation or talking about our technology in Las Vegas or launching the Nissan Electric Cafe in Paris.
What do you consider to be a personal professional achievement?
Besides the number of projects we have delivered across the globe, orchestrating our crowd funding campaign stands out the most. This raised just under £2m and was the 10th largest equity raise of 2015, it crashed the Pavegen website and achieved national broadcast coverage.
What brands/agencies would you like to work with and why?
Clients with a purpose at their heart looking to create something that has a sustainable legacy with impact. Those that have a focus on the 3P's People, Planet & Profit. Like Wholefoods, Unilever, Nissan and Formula E.
What has been a highlight for Pavegen LIVE over the last 12 months?
– Building our network internationally with new people in Mexico, Holland, USA and Australia.
– Working with some game changing brands such as Formula E to create an energy racing game and launching Nissan's #ElectrifyTheWorld initiative with their energy café.
– Educating individuals at Shell's #MakeTheFuture event in Stratford with our Penalty Shootout.
– Strengthening the UK with some experienced individuals.
What's on the horizon for Pavegen LIVE?
– Right now we are working with Mitsubishi at the Rugby 6 Nations to create an energy data walkway.
– We are installing a number of permanent installations in the UK and are working on the next phase with a number of our key clients as we continue to push our technology to enhance the consumer experience.
– And later this year we are launching our energy currency which allows brands to have a sustained conversation with users beyond the physical activation. We'll be rewarding people for commuting over the tiles on a daily basis – it's behaviour change!
What do you predict for the future of tech in the events industry?
At Pavegen we use a concept called the Internet of Beings which is about connecting people and things. This embodies the physical, digital & human elements which will blend further into one to reward individuals through an enhanced personalised experience.
As we now move from an attention-based economy to a behaviour-based economy, technology will play a part beyond the initial activation or experiential stunt and live beyond to reward individuals to build brand advocacy.