Commercial Manager, Sales at Work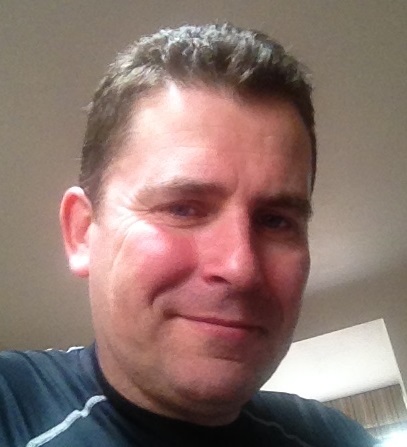 What makes a good business leader? 
Someone who allows their employees to feel empowered and motivated at the same time, without constraint. A good business leader is open-minded and should not be scared of employing more intelligent people than themselves, but must have strength to guide and drive decisions.
What makes your job exciting?
Seeing, meeting and understanding how business leaders view innovation and put the latest available technologies to use. Also I get a buzz from seeing how we transform the processes within a business to improve efficiencies. Listening to positive feedback from the field on how our product is used – (sometimes it is used in ways we never considered)..
What do you consider to be a personal professional achievement? 
SalesAtWork has been established for over 10 years in Australasia. Helping bring SalesAtWork to the UK & European market has been a tough gig! Bringing an un known entity from another continent to the UK and marketing it in a different cultural environment has taken a lot of time and energy. Perseverance has been the key. In a crowded market place of field technology solutions it is harder to stand out. What we realised was that brands can have 'features' thrown at them all day long. Very few solution providers are marketing the business & social benefits of a field data solution – or more importantly, the longer term benefits. At the core of SalesAtWork is a firm roadmap for the future. Innovation is the key + longevity with adaptable technology for a business. We have got there – it's been quite an achievement to date – and it's far from over…
What are your goals for you and Sales At Work? 
If I cannot prove value for companies using SalesAtWork – then what is the point? I would like SalesAtWork to be seen as a leader in it's field for agencies and brands alike…
What brand would you most like to work with? Why?
I have not preference… we work with many different brands within the retail sector, and brands in other sectors. It's not a question of 'Why' I would like to work with a brand, it's 'How' I can improve the business processes utilised in a brand.
What is on the horizon at work in the next 12 months? .
"Crystal Ball time" – We see certain shifts within the field marketing sector over the coming 18 months (now being May16). However, our technology roadmap for SalesAtWork is based on a quarterly update. Technology changes quickly, driven by the brands, the retailers and the consumer. Keeping on top of the roadmap is a constant thought for the development and marketing teams. We can only put our ears to the tracks to see what's coming in this fast changing landscape – but we have a good idea of our direction… 🙂
Who do you find inspirational?
Mainly exceptional authors! Naomi Klein – 'Logo', 'Shock Doctrine' – Daniel Goleman – 'Focus', 'Emotional Intelligence'. If you ever get to read 'Beyond Business' by John Browne (BP), then you will understand my answer to this question.