Global Chief Strategy Officer Havas Sports & Entertainment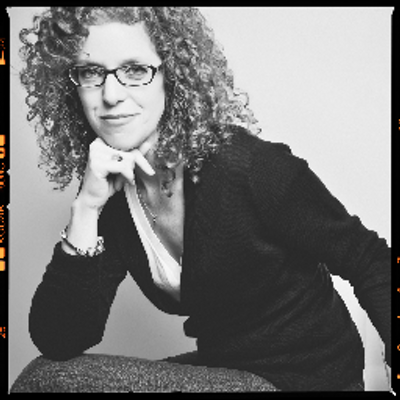 What makes a good agency leader? .
Someone who listens, guides, inspires trust, has a sense of fun and curiosity (and knows when to play and walk away so that others can get on and enjoy without the boss if they want to!), is approachable, is compassionate, has previous colleagues and interns come back to thank you, ask you to mentor them, respects you and you respect them, is collaborative…I could keep going!
What makes your job exciting?
People and the challenges that come along with being human. By this I mean I genuinely enjoy working with clients. They all have different needs and personalities. Getting to a point whereby you "get" them and they you, and they trust you to guide them and come up with smart and relevant strategic solutions for their problems. When it works, it's great!
In addition to the above, it's got to be the teams that I work with. In our industry, I certainly hope nobody goes to work to just do a job. We work in an amazing space! Sometimes it is tedious but when you're surrounded by energetic, optimistic, curious, talented, silly, crazy, smart people that help you learn, that's a wonderful feeling. I've been mentoring people for a long time, both colleagues as well as clients, and the rush that comes with being able to help another person to see what's so obvious to others, is a real joy.
Further, no two days are alike, probably given the global nature of my role. And that is a massive bonus!
What do you consider to be a personal professional achievement?
Oddly, getting my first job out of university. My family is your basic working class family with no money and no connections. At the time, I was the first person ever hired as an intern at the prestigious International Herald Tribune in Paris that didn't get the position due to my parents' connections. I got the job through sheer determination and qualifications. No one helped me, and although this isn't a huge professional achievement that will ever get press coverage, it was a proof point for me and for every role I went for thereafter that with conviction, talent and a strong dose of self belief (even when the doors get shut in your face!), I could have what I was looking for. And if things don't work out? They simply weren't meant to be.
What are your goals for you and Havas S&E?
Oh way, don't get me started!
What brand would you most like to work with? Why?
Uber, Airbnb…the next smart brand that we don't yet know about but recognizes what people care about ie their passions, and finds a way of connecting them in a meaningful way and provides a service, an insight, a connection that makes you think, feel, experience that brand in a new way or with new thinking.
Who do you find inspirational?
The late Jim Henson, Maya Angelou, my kids, the brewer who figured out how to make a biodegradable six pack holder that can feed ocean life and not kill it, the woman in a remote village who figured out how to turn the back breaking task of carrying hundreds of gallons of water in barrels on women's and girl's heads by adding a wheel and a handle so that the barrel could be easily wheeled along… You can see where I'm going here. Perhaps this is a cop out but I believe it's often the little things that can change a world or a tiny community for the better. Curiosity, refreshing naivete, purposeful outcomes based on need and insight…