Marketing Manager at Google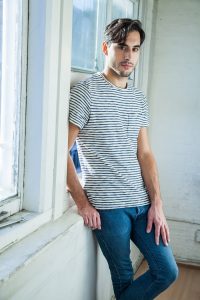 What does your average day look like?
There aren't many 'average' days at Google. One day, I could be writing a storyline for a campaign, and the next I could be learning how to code at an internal training session. Most days are quite fast-paced, so the only thing I consistently do everyday is to get three (or four) lattes to keep up with the speed!
What do you love most about your job?
No matter how high tech a company is, I believe it always comes down to the people you work with. Google has really interesting and diverse characters – from writers to philosophers to rappers. Getting to know them, working, and growing together is the most rewarding part of my job.
What do you look for in an agency?
I love agencies that challenge me to think less Google-centric. When you're working inside a company, it's quite easy to start with your own thoughts and assumptions. I always strive to put the user first – and I really like agencies that advise me when I'm not doing so.
In terms of marketing, what can we expect to see from Google over the next 12 months?
We're always innovating in our marketing so it's quite hard to say what you'll see in the next quarter, let alone 12 months! As I mentioned before, one thing you'll always see is that we try to put users first – not only in our products, but also in our marketing. We don't always get it right, but we do our best to understand our users and customers better so we can be most helpful. Personally I think the best marketers listen more and give back.
Who do you find inspirational?
Gabriel García Márquez. I feel every sentence he has written. That feeling of inspiration is what I aim to evoke in people with the stories I tell.
What has been your favourite Google Doodle to date?
Our Doodle supporting LGBT rights during the 2014 Winter Olympics in Russia. It's my favourite
because it was bold and it took a position. Most importantly, it put human rights and the culture we believe in over political or business interests. When I saw that Doodle, I had goosebumps. I felt very proud of working at Google.