Managing Director, The Flash Pack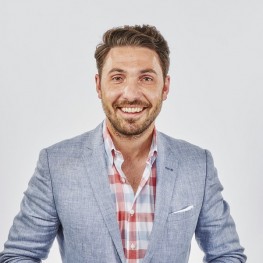 Published on Fieldmarketing.com on 02.02.2016

What makes you a good business leader?
A strong work ethic, a clear vision and a belief that there is no 'I' in team.
How do you keep at the top of your game in this industry?
We operate a very specialist business so constant improvements in both the content we can create and the way we share it is key. We hold regular creative sessions internally where we talk about 'what's next'. This drives innovation.
How do you react to a challenging brief?
We love a challenging brief! In fact, we are often sad to see a lot of the same ideas regurgitated. It's nice to work with agencies and brands who are constantly pushing the boundaries; this pushes us as a business and will often drive best results. We start by asking why – why do they want a photo experience and what are they trying to achieve? The rest follows naturally.
What are the risks of using a bad supplier?
Where do I begin! You choose a bad supplier and your reputation is at stake. Choose a good supplier and the same applies, but each have a very different impact on your clients' impression of your work.
What was a favourite event or campaign to work on (last 12 months)?
This is a tough one – I think the British GQ Men of the Year Awards was very iconic for us – it launched our 3D photo booth and 360 Bullet Rig into the public domain, and it landed with a bang!
What has been business highlight of the last year or two?
In September 2015 we merged three brands, rebranded and relaunched as The Flash Pack. This brought all our teams together as one and represented the delivery of over 2000 events in the three years prior. Creating this single entity has made us a much stronger business and allows us to service our clients in a much more effective and strategic way.
What is on the horizon at work in the next 12 months?
Now I can't tell you all our secrets! But continued innovations in the creation of unique content, as well as our social technology, are very much up there. We will also be adding key hires to the team as part of our growth plans.
Who do you find inspirational? Why?
My team! We are fortunate enough to be a business of photographers, film makers, techies, designers, event producers, developers and artists. That mix in itself is incredibly inspiring!