3rd Party Field Sales Manager Mondelēz International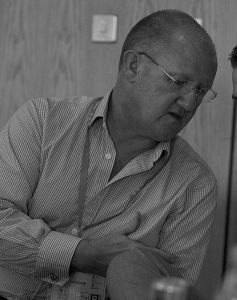 What do you enjoy most about working for Mondelez?
The brands and the relationship people have with them. I can't imagine this dynamic happening in many categories – people love confectionery with a true passion and Mondelez has some of the best in the world, Cadbury, Trebor, Toblerone, Belvita, Ritz, Creme Egg and Oreo
Why does Mondelez use FM?
The landscape of the FMCG industry is always changing – look at the incredible growth of pound shops and hard discounters like Aldi & Lidl over the past 4 or 5 years. FM allows us to give our brands the best chance of getting the visibility, the oxygen that they need to grow and flourish
What do you look for in an agency?
Many things – energy, drive, passion, value for money, professionalism, integrity – but most important of all – attitude. Can we work with them in a sustainable way to deliver consistent growth that our stakeholders want to see.
How useful are FMBE Awards to help identify the best agencies?
The FMBE's are a great way for me to read across, in a concise efficient way. I can see quickly and easily what's happening in parts of the industry that I'm less close to, spot trends, hear and see new ideas.
What has been a highlight of the last year or two?
Mondelez has gone through and in some ways is still going through massive change. By having a long term relationship with a great FM agency we've not lost focus. Our Power Brands are in really good health as we continue to support them with increased funding and consumer continue to buy them. Working with an agency that's won "Agency of the Year" three years in a row has clearly helped us to do that.
What is on the horizon at work in the next 12 months?
Change. You can be certain that change will be the defining factor of the short term. Being informed and agile are great ways to mitigate risk in these changing times!