founder and managing director, KVA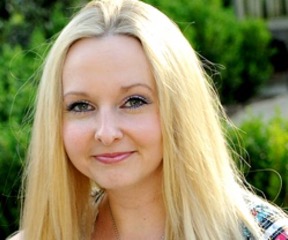 What do you love most about your role at KVA?  
Knowing I can make a difference to people's working environment and enable them to thrive in a supportive environment means the world to me. I aim to challenge convention in terms of how agencies treat their staff and encourage the work life balance. As a leader, it's in your hands to inspire change and I take that role seriously to promote a positive attitude within the team.
What do you love most about the industry?
Being able to work in an industry that changes week by week. If you look at how far we've come with technology blended as part of our daily lives, it's exciting to see where the future takes us. I love to learn and being able to work in an industry this fast paced means you're constantly learning and innovating.
What has been the highlight over the last 12 months?
In terms of the business growth, it has been quadrupling turnover and net profit and tripling the KVA team. Servicing global clients means we travel quite a bit so the last 12 months have taken us to Chicago, Seattle and Las Vegas. Another highlight has been reading back my team's three month review comments. I always ask if there's anything I can do to help them do their jobs more effectively or improve the working environment. The feedback is inspiring and comments range from 'this is the best place I've ever worked' to 'KVA has changed my outlook on life and given me confidence to try new things'.
What is on the horizon at KVA?
Continued growth and success! We constantly seek out clients who are like-minded in terms of innovation and change to solve business problems. It's often easy for clients to stay doing the same thing as it's a safety net but where we really excel is where we form a partnership of trust and transparency that enables us to guide long term business and communication objectives in a way that is cost effective yet creative.
Who would be your dream client?
Any client who aligns with our values. I think that's where the dream partnership happens. We work across all industry sectors so we're not limited in that respect. I have a personal passion for the automotive industry and I believe there's so much more showrooms can be offering to showcase and ultimately sell cars and add-ons. I've also worked in pharma and healthcare for the past 10 years and can see the differences that digital advances are having on patient outcomes. There's still so many opportunities for companies though and it's exciting to see who our paths will cross with and how, together, we can have a positive change on so many industries.
What quote do you swear by?
There's two actually!
"If you always do what you've always done, you will always get what you've always got!"
"Train people well enough that they can leave, treat them well enough that they don't want to!"
Who inspires you?
People who aren't afraid to make mistakes and learn from them. Richard Branson is an inspiration in terms of how he's championed change in how his staff are treated. I find Karren Brady a remarkable inspiration of how she's challenged convention working in the male dominated industry of football. She's juggled a successful career alongside motherhood and understands the sacrifices and challenges women face in running both parallel.