Vice President, Consumer Products UK & Ireland & European Retail Sales & Marketing Nickelodeon and Viacom Consumer Products.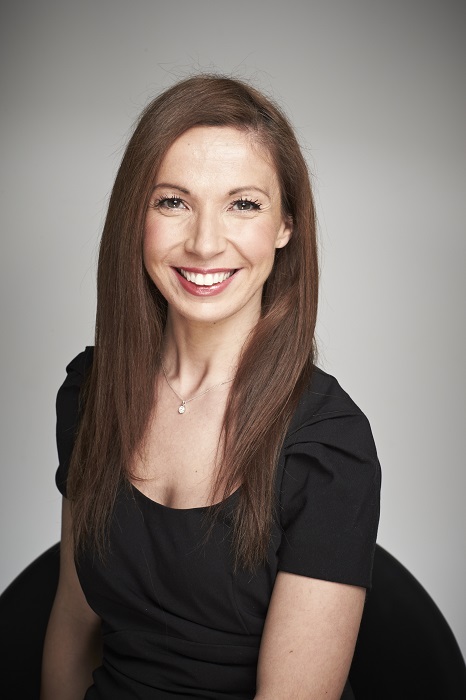 Published on Fieldmarketing.com on 31.03.2016
What are the most challenging aspects of your job?
The most challenging part of each day here at Nickelodeon is ensuring our proposition and strategy continues to drive innovation and differentiation from our competitors. The world in which we operate is fast-paced and kids' interests can be easily influenced one way or another so it's important to stay ahead. Our goal is to ensure our properties appeal to a wide audience and stay relevant whether that be through a unique marketing theme, product innovation or through high-profile halo collaborations. Every now and then a property can take the market by storm and we have to think creatively in order to help our properties resonate with kids.
What are the most enjoyable?
It goes without saying that being part of the licensing industry is one of the most rewarding aspects of the role and it wouldn't be as enjoyable without the people. We have an incredible range of licensees who we work with on a daily basis and together we have produced a number of innovative products and retail marketing campaigns and best in class property launches through our combined hard work and commitment.  Each day is different, unpredictable and exciting and I am lucky to have a driven team that supports me as we work together to ensure the success of our properties and have fun along the way!
What are the best aspects of working with Nickelodeon's popular characters and shows?
The current Nickelodeon portfolio of characters and shows appeal to a broad range of fans of all ages. We now have a collection of pre-school shows that all offer a different look, characters, storyline and appeal to girls, boys or both! For example, Shimmer and Shine offers a bright, sparkly and magical creative look, whilst Lily's Driftwood Bay has a beautifully creative and organic feel to it.  With these broad differences, product development is never repetitive and allows us to work closely with our partners to truly capture the essence of the show.
Our evergreen properties, Teenage Mutant Ninja Turtles and SpongeBob SquarePants, are not only loved by kids today but have strong nostalgic appeal for adults too. This enables us to explore product innovation and collaborations that stretch the potential of our brands and means each day the breadth of what we can deliver is constantly challenged. From edgy fashion collaborations to 3D printing, the best part of our role is finding the next unique opportunity and seeing it flourish.
How much fun is it to bring such lively brands and characters to interact in the real world with shoppers and fans?
At retail the most exciting part for us is coming up with new themes to help make our properties relevant to shoppers and fans throughout the year. Each of the characters and shows that we represent have different traits and characteristics that make them unique to their fans and through experiential activities, in store marketing and digital campaigns, we can help bring our brands to life. Outside of the retail environment we are exploring a number of new and exciting ways to allow fans to experience the brand. Recently we embarked on a nationwide campaign with intu Shopping Centres and SpongeBob SquarePants where we created a fun and engaging hands-on experience for kids. With more activities like this scheduled for the future we hope to ensure as many kids as possible have the chance to interact with their favourite characters!
What will be keeping you busy in 2016?
The most exciting launch coming up in 2016 is the release of the Teenage Mutant Ninja Turtles 2 Movie 'Out of the Shadows' on 3rd June. With unique marketing activations at all our key retail accounts we're looking forward to seeing the fans reactions to the brand new movie and the CP opportunities we have created to support it. In conjunction with the movie release we have a global partnership with Dr. Martens who have created a retro Turtles inspired range of their classic boot.
Aside from the movie, 2016 is going to set the precedent in the strength of our pre-school portfolio. With PAW Patrol and Blaze and the Monster Machines taking the market by storm, we are paving the way for Shimmer and Shine to fill the gap within the girls pre-school market as well as support our enchanting UK productions, most notably Digby Dragon – a fledgling dragon learning how to fly – and multiple pre-school award winner, Lily's Driftwood Bay