Head of Sales Development at Warburtons
What do you enjoy most about working for Warburtons?
I've been fortunate in my career to work for some great businesses with brands su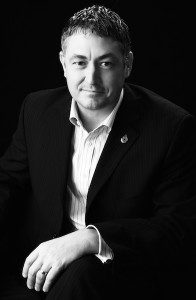 ch as Robinsons, Pepsi, Walls & Mars. At Warburtons it's fantastic to operate in a category present in more than 95% of households. Our ethos of delivering outstanding product quality makes me incredibly proud to work for this fifth generation family business where making decisions focussed on the long-term health of the category are central to the way we work.
Why does Warburtons use FM/BE?
Our Retail Development colleagues have a critical role in working with retailers at a regional and outlet level to help improve availability, reduce waste and deliver improved bakery category performance. The relationships we have built with retailers allow us to work in partnership towards goals that benefit the shopper and consumer. Bringing excitement, fame and talkability to the bakery category is part of our marketing strategy – properties like Sylvester Stallone and our current tie up with the Muppets is testament to this. To me brand experience represents everything we can do to bring that excitement from the screen into the shopper's path to purchase.
What do you look for in an agency?
Different thinking, honesty, collaboration.
How useful are FMBE Awards to help identify the best agencies/standard?
As an attendee, the awards provide a window to evaluate who is standing out in the industry and which parties are proud enough of their achievements to want to be recognised amongst their peer group. As a judge, I've found the experience provides an opportunity to discuss quality standards, good practice and thought leadership with industry leaders across both an agency and client space.
Is FM Magazine useful to you? Why?
It's the stand-out publication focussed on activation and as such delivers a periodic snapshot of what's great and what's not, where the industry is moving forward and where it should be heading more quickly, and who I may want to connect with to continue building my and my team's knowledge bank.
What has been a highlight of the last year or two?
Amongst many, hearing the reaction to our latest TV Ad featuring the Muppets in a Crumpet Extravaganza…and of course , winning the Silver Award for Best Team at the FMBE Awards evening.
What is on the horizon at work in the next 12 months?
In 2016, we're keen to take further strides in our goal to operate a dynamic contact model, and also will be offering further training programme initiatives for our colleagues focussed on world class coaching.