CEO, The Specialist Works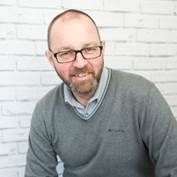 Published on 23/01/2018
What was your favourite experiential campaign in the last 12 months and why?
The rise of the 'experience economy' shouldn't be underestimated, I think a good experiential activation is one which is true to the heart of a brand, yet should be of a quality worth paying money for as it resonates with its audience. My favourite experiential activation from 2017 was Chivas Regal 'The Blend'. My wife and I went to a Chivas branded bar in Shoreditch, learnt about whisky, learnt about the history of Chivas Regal and blended our own batch of scotch to take home using different types of whiskeys. Now, whenever people are over to our house we inevitably do a blind taste test of each of our blends and we end up talking about the experience with others. At the end of the day it was £15 each but something we both enjoyed doing and got some memories from. For me that is the best type of experience.
What has been the highlight over the last 12 months?
My personal highlight was to tour China and the US, meeting many clients – including some of the biggest names in the ecommerce and tech worlds – who are hungry to move quickly, make impact and establish their products in key markets. This opportunity was so exciting and I came back with my head spinning!
What can we expect to see from TSW over the next 12 months?
A lot of collaboration with suppliers and like-minded agencies who do things we don't. Our business will grow fast and we will need to lean on our growing network of independent specialists and growth-focused suppliers to deliver big solutions to growth clients.
What would be your ideal brief if media spend was no object?
Ideally, it would be to take a client and its customers on a journey. This gives us the ability to be creative – to challenge social norms, to push conventions, change behaviour and potentially give us the opportunity to shock. I would also like the brief to have an international truth that can be rolled across borders.
However,  money being no object is not always the best, we like having a budget that will challenge us and really make us think.
What do you love most about working in this industry?
I've learned something every single day I've worked at TSW – it's the most innovative group of professionals I know. Add that to the rate of change in the industry and you really never know where the day will take you. I love that.
Who do you see as being an inspiration to you and why?
I'm not a big one for following iconic leaders or businesspeople. I'm a cherry-picker so I try and learn from smart, inventive people wherever I can. That said, Blue Ocean Strategy by Kim and Maubourgne is something of a guidebook to business strategy for us at TSW.