Founder and CEO of Simply Popup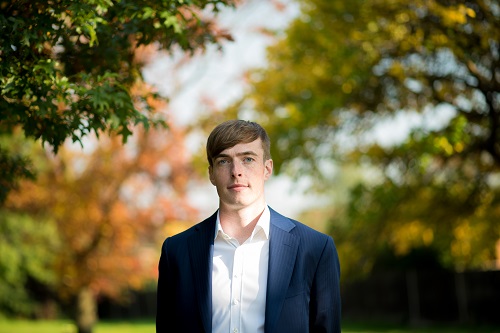 Published on 28/06/2016
What makes you a good business leader?
I don't feel I am best placed to answer this question about myself. However, I feel a great business leader understands their business inside and out, as well as their industry. A great business leader needs to empower their employees to make great decisions. Why micromanage employees expecting them to fail when you can empower your team to make great decisions and learn from any failures?
How did Simply Popup come about?
During my first year at university the UK had just entered the economic recession and it was hard to miss the repeated headlines about the UK high street dying. One morning it occurred to me, why hasn't anyone looked to build a two-sided marketplace similar to Airbnb for retail space allowing brands to come along and book an empty retail space for a pop up, seemed like a no brainer for everyone involved. I shelved this idea with many others for me to later find in a notebook upon graduating. The passion was there to create Simply Popup and make it a huge success.
What are the risks of using a bad supplier?
There is a real chance the bad supplier will not pull through with their product/services, which can put your complete project in jeopardy of not happening, or worse being a public failure.
How do you keep at the top of your game in this industry?
Build great relationships with your clients, our success is dependent on their success. Build a fantastic team that all work hard towards a collective vision to make the process of finding and booking a pop up space as simple as possible.
What has been business highlight of the last year or two?
We have worked with many great brands, but I am always inspired some of the more unique pop ups. We have recently helped one of the UK's most exciting up and coming chefs Adam Handling find a great pop up restaurant space, which has been transformed into something very special. The Frog E1 is now open and reservations can be made online.
What is on the horizon at work in the next 12 months?
Our team are always working hard to improve Simply Popup Working with many more great brands, people and ideas.