Managing Partner (Make it Famous), The Brooklyn Brothers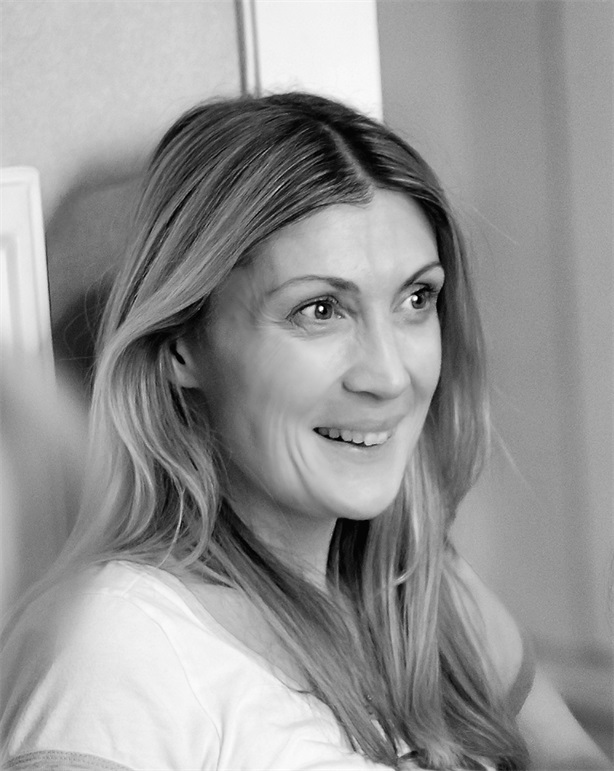 Published on 13/03/2017
What makes a good agency leader?
I think someone in a leadership position needs to be confident enough and have enough character to inspire. There are amazing operators in the world but unless you have that little bit of charisma, or edge that makes people remember you, it will be hard to really galvanise others to go with you on a journey. At some point in your career you start making decisions based on trusting your instinct, there isn't a guide book to running an agency so you have to have the confidence to believe in your own instincts and other people sense that. And be encouraging, and muck in, people will move mountains for you if they see you doing it for them.
What makes your job exciting?
Variety! The infinite wonder of other people and creativity. Those three things make my job exciting, no day is the same, I have met some incredible characters and being paid to actualise ideas, be they crazy, life changing or just beautiful is a huge privilege.
What do you consider to be a personal professional achievement? 
I think there are two kinds of professional achievement, the usual career milestones but also the work you manage to get out the door. That is what counts after all. I was personally very proud of some recent work for Lancôme that champions all women of every age, race or profession. I think the perception of women in the world still has far to go in putting how a woman looks lower down the list of importance.
And two other things. When I was at Engine, I was made a partner, and put on the Engine creative board amongst some legends like Leon Jaume and Steve Aldridge. Being someone who had fallen into PR and never gone to art college that felt like a big deal. It was refreshing public recognition that ideas can come from anyone and anywhere and you don't need to have taken a traditional path or indeed be a man to have good ones.
Lastly during my time at The Brooklyn Brothers, I think I have contributed to the evolving shape of the agency. One of the things that attracted me to them when I joined was that it truly felt like a place doing things differently and putting as much importance on earned/social conversation as any other channel. Whilst I have been here we have gone from a handful of PR and social people to many more and developed a great way of working with our creative teams from the start, which is a joy to see. After all, don't we want the world to talk about our work?
What are your goals for you and The Brooklyn Brothers?
People want to work where staff are happy, and like each other. I think when that happens great work inevitably follows and something magic happens that process cannot imitate. So, my goal for The Brooklyn Brothers and myself is to make sure we stay a happy bunch liking each other and what we do. If we manage that and be sure to eat our greens things can only get bigger and better.
What has been the highlight over the last year?
Well Contagious called us one of the best and bravest agencies on the planet – that was pretty good! And accurate I would say!
What brand would you most like to work with? Why?
I admire Patagonia. The Outdoor Clothing brand. They have a wonderful brand story and were early adopters of flexi-working, on site crèche for their workers, organic cotton and environmental work with NGO's. They once took out an ad on Black Friday saying "Don't Buy this Jacket" because ultimately buying stuff hurts the planet, whoever has made it. They openly admit producing clothing made with cotton is in itself not a responsible thing to do for the natural resources of the world and as such they try and test themselves at every point on the production journey. I just like them. Others might say Nike or Apple but as you get older you think more about where stuff comes from. At Patagonia the founder Yvon Chouinard once said "Living the examined life is a pain in the ass". It certainly is but once you start you can't really stop. For a brand to make the effort to examine themselves and make no excuses about putting humans first – well I think they would be great to work with, with their values in the right place but a hugely successful fun and functional global brand at the same time. And I might get to go on a few adventures too…
 What is on the horizon at work in the next 12 months?
Global Domination of course. And some fun with our new family Golin.
Who do you find inspirational?
Gurinder Chadha is an OBE and heralded Asian female film director, who I recently had the pleasure of meeting and working with. She is incredible. She explained that growing up she never saw people such as herself – (an Indian women) on TV in any capacity whatsoever. So, she decided to change it. She is a writer and wrote film scripts about people like her to start with but as she couldn't find a director to translate her vision or a producer to raise the funds she has ended up doing all three jobs and getting an OBE to boot. On top of that she had twins quite late on in her career and is a truly inspiring working mother – doing things on her terms.
I was also recently quite impressed by the simple brilliance of the new Halo biodegradable coffee pods launch by ex Grey chief creative officer Nils Leonard. He said you shouldn't give your clients all your ideas and he clearly stood by that. His idea is breathtakingly simple and brilliantly done – it is going to clean up – literally.