Marketing Manager, Nintendo UK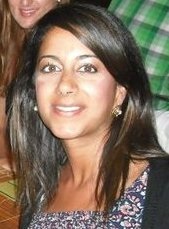 What aspects of your job do you find exciting?
The games industry is a really exciting industry to be part of. Particularly at Nintendo, we release multiple games a year; brand new games, new IP launches, older games remastered, digital versions of retro games and so on. Different objectives, targeting different audiences, different creatives, different messaging – from a marketing perspective the roller-coaster of releases and campaigns is exciting, fast paced and means the learning never stops.
How important  is the live/brand activation/experiential sector in the marketing mix?
Increasingly more important. We're seeing a shift in consumers – some segments more than others – – being able to engage with brands through a real and authentic experience. Experiential is a marketing channel that can really deliver this – it is not as constrained as other channels. There's no 30 second time length, no size spec, no character limit. Of course there are challenges with experiential – physical reach is cost prohibitive in most cases, but the potential for experiential remains and social and digital channels can play a big part in integrating with experiential to help it deliver ten-fold.
How important is live/experiential marketing to Nintendo? Why?
Gaming is less a passive activity and more of an immersive experience, so ensuring that our audiences are getting physical time our products is key. Getting hands on can play very different roles for the different audiences we appeal to. From the die hard Zelda fan having the kudos of playing a game pre-release, to the 8 year old kid who discovers Mario in 3D for the first time to the parent who begins to understand what their child is playing – hands on allows the player to have an authentic experience with our games first hand. It allows them to make their own mind up on the gameplay experience and what it means to them, how it makes them feel and allows them to have an experience to share and to potentially become our advocate as a result. And all of this clean of marketing and sales messages – just the person and the product.
As well as hands-on, experiential plays a role in feeling closer to the brand: Nintendo is a long standing brand with a loyal following and passionate fanbase and in the absence of a physical direct to consumer space a live brand experience offers anyone to come and interact directly with us, talk to our game experts and enjoy meeting other fans and players. Being able to be part of a Nintendo experience – and feeling part of the wider Nintendo community – can be very powerful for those who resonate with the brand.
Is it a buzz to see shoppers or players react to Nintendo products?
Absolutely. Before collating information from social media canvassing and online forums became more sophisticated, we listened carefully to reactions and comments during hands on gameplay on our experiential activations, recording consumer sentiment on our games. These reactions are usually very natural and authentic, so not only is it a buzz to watch it's the old school 'buzz monitoring' albeit on a much smaller scale!
What do you look for from a brand experience agency?
The ability to develop an experience that aligns with and delivers towards the overall marketing strategy
Must be Nintendo fans – product experience and how to communicate key product features in a live experience is key
Measurement of the relevant KPIs that help assess how the activity delivered against the objectives set
What has been a favourite marketing moment in your career to date?
Not as much a marketing moment as a Nintendo moment: attending the 2012 E3 Expo in LA. The immense feeling of being part of such a respected brand and such a passionate industry was humbling and exhilarating all at the same time. I felt proud to be part of Nintendo and we strive to facilitate that feeling of pride and community through our experiential.