Brand Partnership Manager,Hammerson plc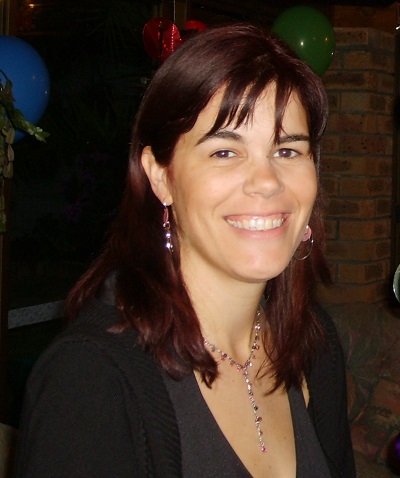 Published on Fieldmarketing.com on 22/03/2016
What makes you a good business leader? There are several things I believe help me in leadership. With the world and businesses constantly changing, as a result not being afraid to evolve, learn and be a pioneer trying new things helps. The saying "You win some, you lose some" also sticks in my mind as I think it is important to grow by learning from both success and failure. We live in a complicated technology focused society, so I think as leaders it is important to take the time to know, invest and build on relationships with others – it nearly always is who you know that can and what you know that does. Being caring and committed to your work, your company, your colleagues also is key. But, at the same time I think you should be yourself and don't afraid to show your fun-loving side – when all else fails, I also try patience, sometimes slow and steady works or something better comes along.
How do you keep at the top of your game in this industry? My work ethic, putting in the time to reap the rewards. In all cases, putting myself in the customers shoes, this is so important when assessing situations, looking at new ideas and deciding how to implement change, communicate so that everyone understands the end goal. I think also deciding on a strategy you believe is best and sticking to it. Mine are usually formulated by people's opinions, ideas and points of view along the way.
How do you react to a challenging brief? I draw first on the experience of the people around me, address the concerns with positivity and always end a pitch with, "what do you think?". I never try to assume I've got it right and I tend to use the phrase, "Working as a team on this we benefit from…and as a work in progress we will at the very least achieve X" this seems to be my "go to" strategy if there is risk, change or challenge to be met.
What are the risks of using a bad supplier? Who you chose to use in this industry to stand alongside your business is very important. Choosing the wrong supplier can damage the brand significantly and the cost to rebuild will be hundreds of thousands more than paying that bit extra or changing the budget to ensure you have the right supplier at the same time adding excellence, knowledge and reputation is really important. In brand collaborations and partnerships – it's reputation, gain and values that make all the difference.
What was a favourite event or campaign to work on (last 12 months)? That's a tough one as now a days brands and agencies are constantly pushing the boundaries in creativity to deliver superb customer experiences. But if I had to choose – I'd say the Rolls Royce experience last summer at Victoria Quarter in Leeds. There were some initial challenges to overcome which made this all the more exciting when it came together. It was a first for Rolls Royce and for us too. Their ideas to enhance the entire campaign in different ways over the time period not only drew in customers (new & existing), but their teams were so professional and they made sure everyone felt a part of it by engaging with their surrounding retailers and more. Plus it looked amazing.
What has been business highlight of the last year or two? I'd have to say smashing my financial targets. In a role like mine the end game is to achieve a set of parameters and at the same time, deliver exciting, innovative activities that set the bar. For me working with an amazing team to pull this off and to find out that we were 35% above what we knew we could achieve was the cherry on the cake.
What is on the horizon at work in the next 12 months? At Hammerson we are focused on some new and exciting developments in the next twelve months.  We will have 6 new assets to welcome into the fold shortly – three incredible centres in Ireland that will see us cross to the Emerald Isles and add a little of our magic, in Leeds we will be opening the much anticipated Victoria Gate, and in Southampton, our new leisure-led regeneration scheme Watermark , which adjoins WestQuay Shopping Centre in December.