Managing Director, BAM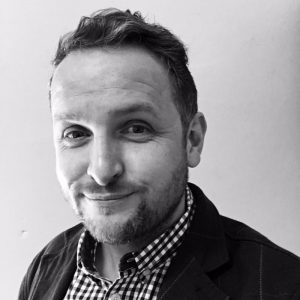 Published on 19/04/2018
Who are BAM?
BAM Agency is a full service youth marketing agency that is dedicated to the student market. We know students inside out, from knowing where is best to interact with them to knowing how best to communicate with them. BAM help brands understand how to unlock direct access to a demographic which is prime for interaction and open to realigning their brand loyalties.
What are the challenges when marketing to students?
Good question. The first set of challenges would be helping brands to understand the advantage of marketing to students and also how to communicate with them. As it stands the student market is a subset of youth marketing, a subset that packs a punch. Starting University certainly affects the psyche of a student and during the first few weeks in particular, students experience a variety of emotions. This pivotal moment in time for students allows brands to truly connect with them and build long term relationships. Whilst at this key milestone it is important not to forget that this youth audience has access to cash, expendable cash and find themselves in a unique community environment full of thousands of like minded individuals. It's a brands dream, a hidden oasis and one that must be experienced.
What do you love most about your job?
Everything! I have been involved in this unique and niche market for over 22 years now and even though as each year Freshers season gets bigger and crazier, it doesn't fill me with dread because I simply love working in this market. I think it helps that the youth market is constantly changing through technology and new, exciting brand campaign ideas.
Maybe it's because I am a business owner, but I love the growth of ideas into reality and the cyclical flow of the business and market. Yes it has its ups and downs but I am blessed to be working in this vibrant sector of youth and I still get a buzz each day.
What has been your personal highlight over the last year?
There have been a lot of highs in the last 12 months at BAM, but perhaps our advancement into the Far East has to be one of my personal favourites.
Over the last 18 months, BAM have been supporting Burger King in Kazakhstan on a consultative basis, formulating a student marketing plan and through providing support with training and brand activations. Last year we were pleased to announce the successful launch of the first full scale student brand ambassador campaign which included the launch of experiential campaigns and the introduction of the King Flip coin!
It's very interesting and exciting being able to support brands in far away lands. The world is getting smaller and communication is easier, but its always enlightening see and understand the subtle differences other cultures and communities have. It is just something you have to witness and experience yourself.
What's on the horizon for BAM?
So much! 2018 is our 20th year in business (which is a landmark in it's own right), but we have so many large scale campaigns and exciting experientials happening this year. I can't give the game away at this stage but what I can say is look out for a giant 8ft fruit machine hitting shopping centres and university campuses this Autumn. There may also be some unique adaptations of well loved TV game shows and 90's classic arcade games to look out for. It's going to be a fun year that's for sure!
Who is your dream client?
A dream client for me is one that's up for a shared challenge. For example, Burger King in Kazakhstan are embracing the youth market with BAM at their side and we are experiencing new challenges and opportunities together. I relish brands like these who want to be trail blazers, who want to try something that has never done before and to push the boundaries. It makes achieving the goals so much sweeter!