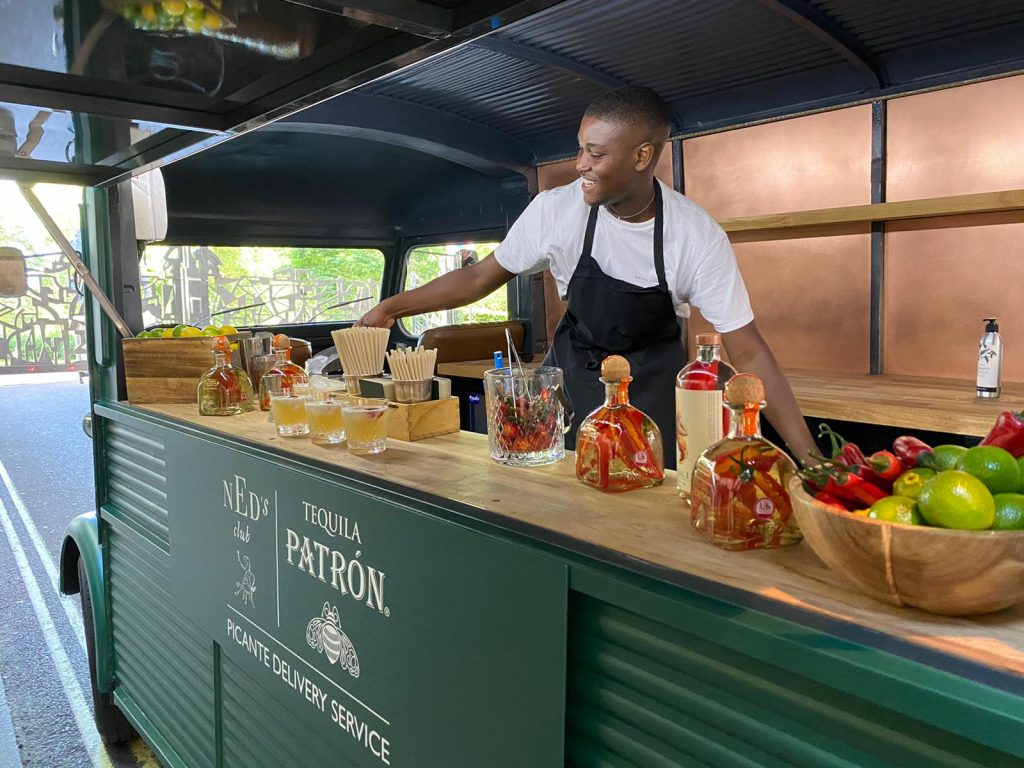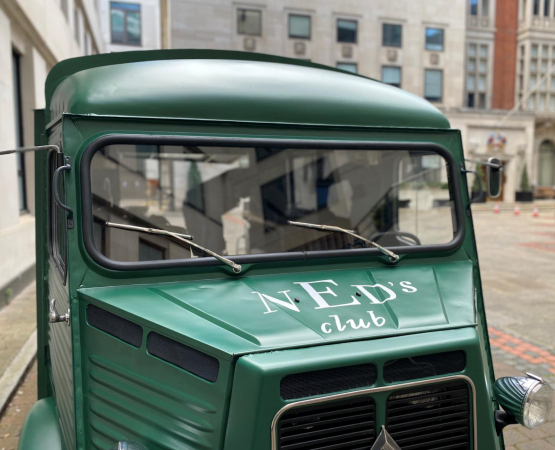 Xquisite Productions has been appointed by Ned's Club, a private members club in The Ned, to create a mobile activation to reach its members whilst the building was closed. It was key to the brief to embrace The Ned's 1920's look and feel.
Xquisite designed and modified a Citroen H Van and turned it into a mobile bar to deliver The Ned's specialty Picante De La Casa cocktail to members at their homes.  The elegantly fabricated van with copper plating and real oak internal bar set the right tone and the distinctive Ned green pantone wrap meant the vehicle made the perfect complement to the Picante De La Casa delivery service.
The activation will be travelling across London until the 5th July 2020, visiting 200 houses.
To ensure member safety and social distancing the experience lasts approx. 15 minutes per member with 1 cocktail each for that members and their household.
The drinks are served by a Senior Member Relations employee from The Ned.