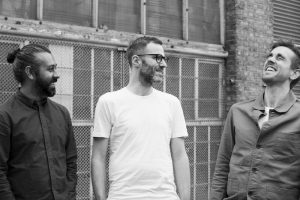 Amplify
  is further fortifying its creative credentials with the hire of two new creative directors: Vikesh Bhatt (the brains behind this year's headline-grabbing election initiative, 10 Downing Tweet) and Ben Peckett (who helmed
the launch of Lee Cooper's first premium range of selvedge denim in partnership with musician Jack Garratt).
Reporting to Amplify's executive creative director, Jeavon Smith, the new duo will thrust the agency's reputation for constantly pushing the boundaries of experience-based and integrated creativity even further.
Describing Amplify's mixture of forward thinking clients and catalogue of incredible projects as "irresistible", Bhatt joins the agency fresh from captaining the creative department at Hi Mum! Said Dad. In 2011, Bhatt established LBi's creative department in Mumbai before being appointed as AnalogFolk's UK Associate Creative Director. His work has been recognised by D&AD, New Designers, New York Art Directors Club and The Drum Content Awards.
Peckett joins Amplify fresh from overseeing the creative output on brands including Lee Cooper, Evian, and Ohsomm as Creative Director for Kameleon Worldwide. Having previously worked at London agencies like GreyPossible and Momentum Worldwide, Peckett also brings a touch of Scandi-cool to Amplify thanks to a two-year stint working for Luxus in Finland. His strong digital and content credentials will further bolster Amplify's integrated approach. As well as being a published author, Peckett was recently awarded a Brand Film Fest gong for the Jack Garratt / Lee Cooper music video,
Strong Enough
.
Amplify's founder, Jonathan Emmins, commented: "The Amplify team have built our reputation for forward thinking creativity and being culturally on point. Brands want real, content rich, talk-able and sharable big ideas. The winning combination of Jeavon, Ben and Vikesh brings together innovators in brand experience, content and digital– keeping our unique brand of culture-focused creativity one step ahead."
Amplify's executive creative director, Jeavon Smith, added: "
Ben and Vikesh further enhance the collective of talented creatives that call Amplify their home. I feel sure they will be instrumental in placing big ideas at the heart of the work we create, bringing them to life through design craft and imaginative storytelling.
"