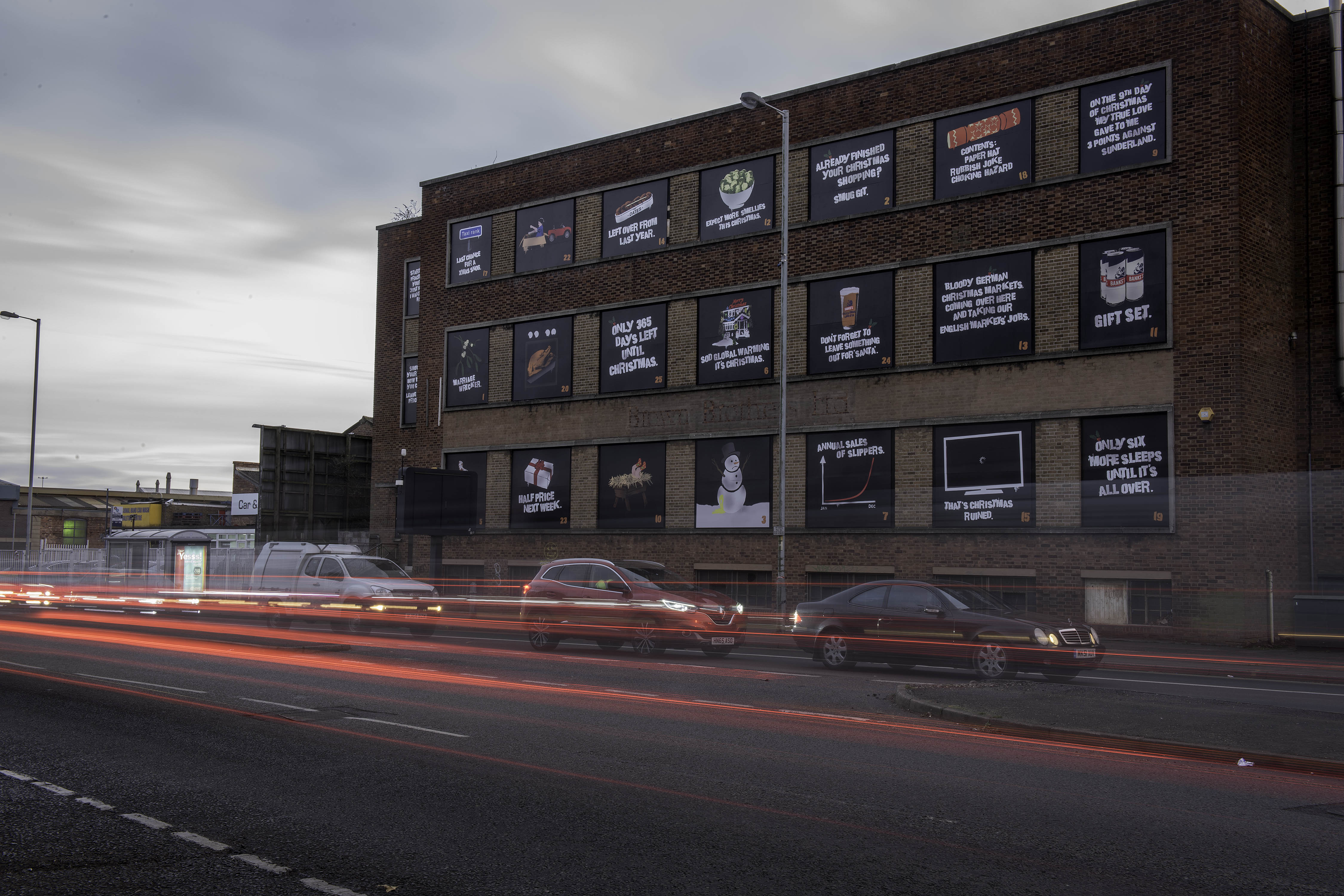 Banks's Beer does away with the cheesy festivities with its refreshingly blunt take on the holiday season.
For the unconventional campaign, the brewery transformed a disused, boarded-up building into a giant, 11-metre-tall advent calendar. Each of the 25 windows reveals a cheeky Christmas-themed graffiti design and witty commentary that subverts the season's conventions.
'Tells Christmas Like It Is' takes place in Wolverhampton, the brewery's home turf. The latest stunt is part of Banks's ongoing 'Tells It Like It Is' campaign, which kicked off last December. The campaign is a bold attempt to engage a younger audience, whilst staying true to the brewery's gritty Black Country roots.
Gaynor Green, from Banks's said: "While Banks's remains proud of its rich heritage, our focus has been to give the brand a new lease of life by appealing to a fresh audience. Throughout the past year, the 'Tells It Like It Is' campaign has gone from strength to strength in capturing the brand's modern and ambitious stance speaking in the relatable language of the pub-goer."
'Tells Christmas Like It Is' launched Friday 1st of December in the real world in Wolverhampton and across Banks's Beer's social channels.