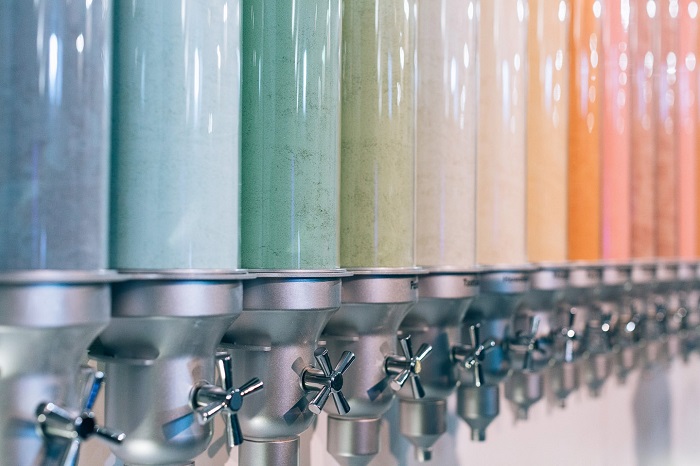 Land Securities has announced that Smith & Sinclair, the creators of the world's first edible cocktails and flavour specialists are launching their first standalone pop up store 'The Flavour Room, Bluewater' in November 2016.
Located in Bluewater's popular Arcade area, adjacent to Rituals and Il Gusto, the 465 sq ft pop-up store, called The Flavour Rooms, will officially launch on November 17 until January 2. The new store will feature specially created products including the brand's trademark range of edible alcoholic cocktail pastilles, a cocktail sherbet wall, edible perfumes, confectionary 'salt and pepper' shakers and alcoholic dib dabs.  Shoppers will also be able to breathe in flavoured aromas from cascading domes infused with seasonal flavours.
Founders Melanie and Emile's tireless pursuit in creating value-added and engaging sensory experiences, has caught the attention of buyers at leading premium retailers including Harrods, Harvey Nichols and Fortnum and Masons whose shelves bear the brand's luxe and sensual sweets.
Heinz Kloihofer, Bluewater's Mall Leasing Manager, commented on the new pop-up launch: "This innovative, premium concept is something we felt would really get people talking and is the perfect complement to the retail and dining brands here already. This type of offer adds another unique, stand-out experience for people visiting Bluewater and would appeal as a bespoke seasonal gift idea."
Melanie Goldsmith co-founder of Smith & Sinclair added: "Bluewater is the perfect location for our first standalone pop-up store and to showcase our original offer in a prime retail setting, outside of central London. The centre has a reputation for leading retail experiences, and we can't wait to share our concept with its shoppers in the lead up to Christmas."
This news follows the recent opening of The Frizzenti Fizz! Bar, as well as international and high-end retail brands including Michael Kors and Mint Velvet. CK underwear and luxury jewellery brand Pravins are also due to open later this year.
Bluewater and Smith & Sinclair dealt direct.