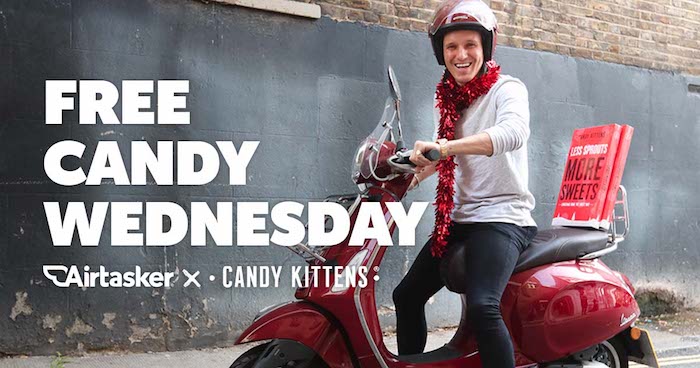 For one day only,
Airtasker
, an open marketplace platform that allows for the promotion of any job or task, get into the seasonal spirit, by delivering free
 Candy Kittens Christmas Advent Calendars and limited edition Christmas Crackers to Londoners in need of a little sugar rush.
Alongside users posting their usual cleaning, gardening and home renovation tasks, anyone based in Central London can head to Airtasker and request Free Candy Kittens Christmas sweets on-demand between the hours of
9am and 5pm on Wednesday 14th November.
Customers will receive a golden ticket with each delivery automatically entering them into a draw to win limited edition prizes including a years supply of Candy Kittens. 
Both the Advent Calendar and the Christmas Cracker are filled with gourmet, vegan and gluten-free Candy Kittens.
Londoners wanting a sweet fix can enter online to win  Candy Kitten treats.