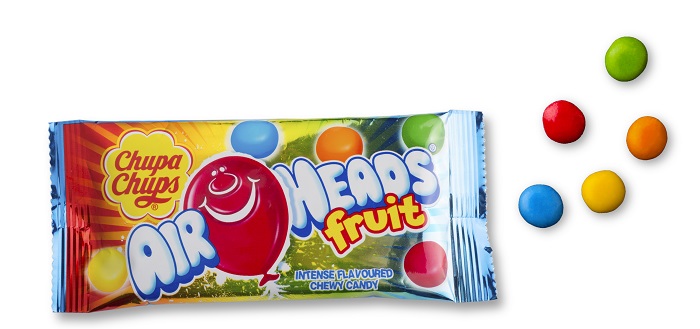 Chupa Chups Airheads, the fruit-based candy from Perfetti Van Melle, has launched a new content and influencer partnership with Global Media to promote its sponsorship of the Jingle Bell Ball and drive brand awareness. The partnership has been created and managed by Chorus, the specialist partnerships division at Maxus.
The activity features a competition where Capital FM and Capital Xtra listeners get the chance to win a VIP Jingle Bell Ball experience with YouTube influencers Conor and Jack Maynard.
The Maynard brothers who between them have 10 million followers across YouTube, Facebook, Twitter and Instagram, will drive engagement by creating exclusive branded videos.
The campaign will also include an Instagram photo competition using the specially created new Airheads filter. The Instagram competition goes live on Monday 28th November and the winner will receive a VIP ticket to the Jingle Bell Ball. In addition, exclusive content will be hosted on 'We the Unicorns' and exclusive backstage footage from the Jingle Bell Ball published on Facebook Live with Chupa Chups Airheads branding.
Saj Nazir, head of chorus, said: "Chupa Chups approached us to generate brand awareness for the new Chupa Chups Airheads candy, and we created a vibrant and interactive campaign that tapped into their teenager audiences' key desires.  We've done this by showcasing an exciting exclusive experience, offering listeners the chance to meet inspirational celebrities and created relevant and exciting content".
Roel Nouws, managing director at Perfetti Van Melle UK, said: "Our partnership with Global Media is a great way to drive engagement with the much loved Chupa Chups brand and also our great tasting Chupa Chups Airheads candy. The campaign capitalises on the UK's current craze for American candy, thanks to its intense flavour and innovative packaging."