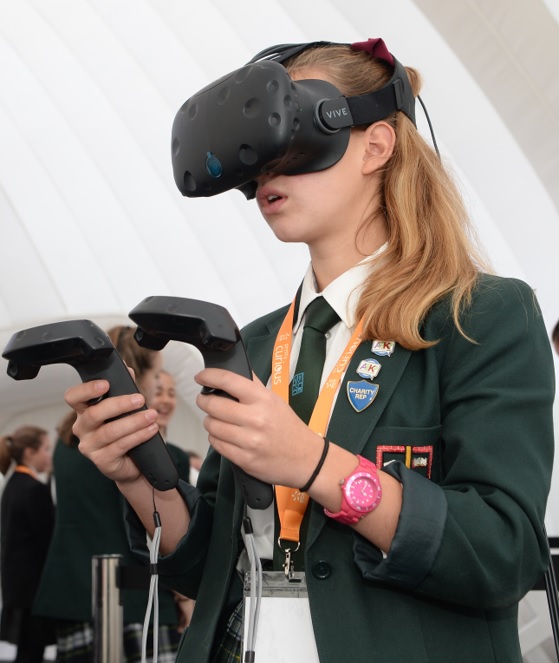 To address the critical under-representation of women in science, technology, engineering and maths (STEM), EDF Energy has created the Pretty Curious Studio – a series of hands-on experiences across the UK for girls in school years 8 and 9. Working with local schools to encourage participation, each of the four events run by real world marketing agency Sense features four half-day sessions and will see up to 1,600 girls take part.
"As a large energy company reliant on a variety of STEM skills, it's critical EDF Energy recruits from a diverse talent pool, so we can meet our ambitions to continually innovate and deliver a low carbon energy future," said Hilary Walkman, Advertising & Sponsorship Manager at EDF Energy. "Just one in seven people working in STEM today in the UK is a woman and we know many girls disregard science subjects by the time they are 16, so we launched the Pretty Curious programme in 2015 to help address the problem.
"Running this series of STEM experiences with Sense is a key part of our strategy to broaden the reach of the campaign and get the message out to more girls and parents, inspiring them to consider STEM-related careers when they might not have done before. Sense's strategy stood out because they genuinely understood the interests of the target audience and how we could bring their world to life in a way that was relevant to STEM."
The Pretty Curious Studio invites girls to see the latest technologies and invent a smart gadget. The pop-up inflatable dome, which can welcome 100 children per session, is designed to appeal to young girls, and features several working areas where different groups can engage with a variety of activities at the same time.
"The key to our approach was to understand that young girls do like science, but they drop out of it because science is not giving them aspirational role models they can relate to," explained Sense Account Director Lynsey Horsfield. "Our Pretty Curious Studio will frame STEM in a creative context to refresh the stereotypical image associated with science and bring it closer to girls. We'll be playfully showing the tech behind social media, solving everyday challenges in the home, exploring virtual reality and more. The girls will develop new skills and meet inspirational STEM role models in a fun and exciting setting."
The Pretty Curious Studio visited Bristol on the 9 and 10 November and will go on to Ipswich (15 and 16 November), Croydon (22 and 23 November) and Edinburgh (29 and 30 November).