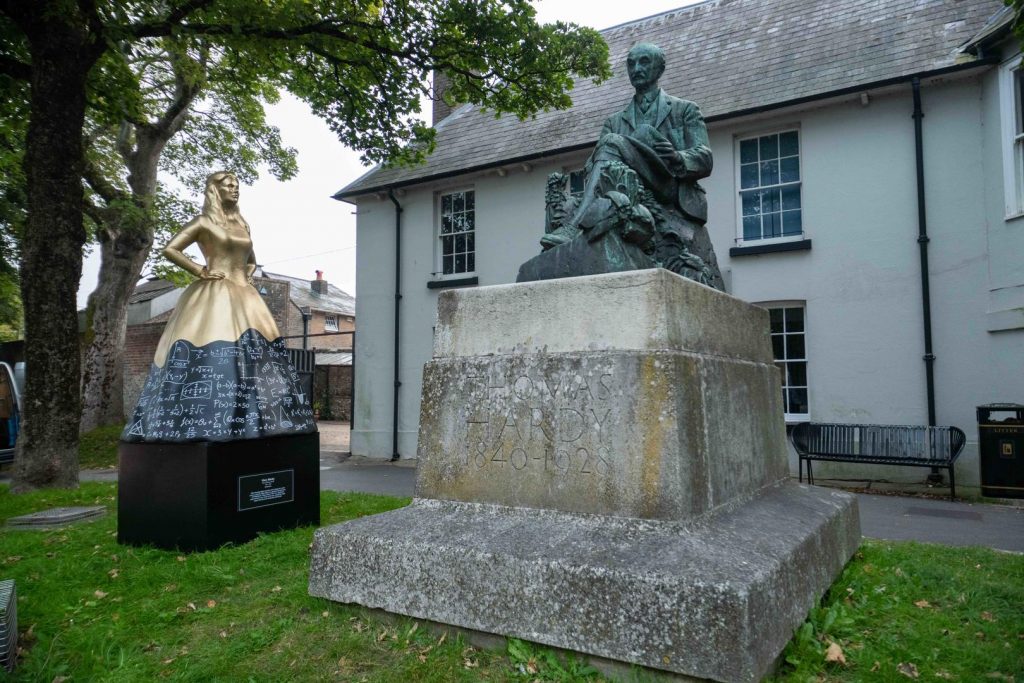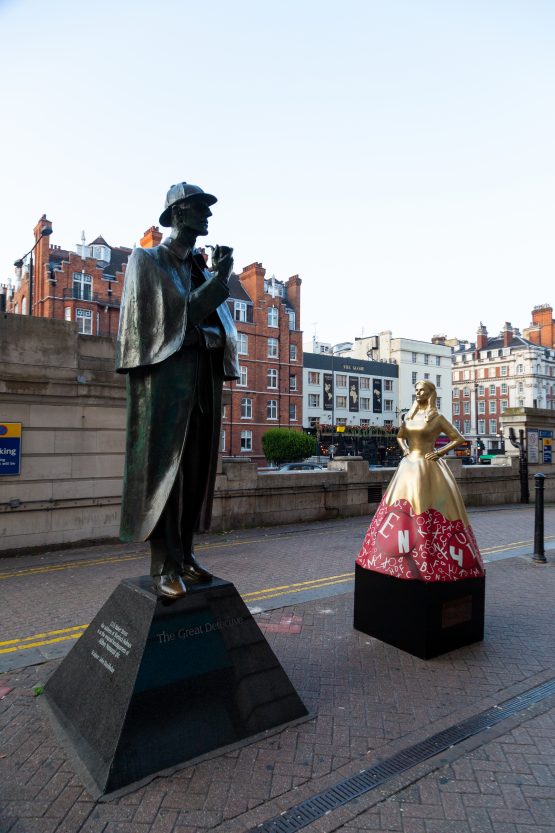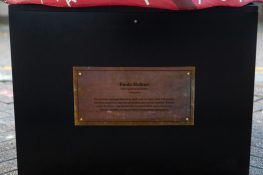 In celebration of the release of Enola Holmes (which stars Millie Bobby Brown as the younger sister of Sherlock Holmes, now available to stream ), Netflix erected temporary 'Enola Holmes' inspired sculptures around the country to represent, empower and celebrate the real-life 'overlooked sisters' of the 18th and 19th centuries, whose prestigious achievements have been overshadowed in the history books by the accomplishments of their more widely known brothers.
The sculptures represented the following empowered women, placed alongside the pre-existing statues of their brothers, customised to exemplify the positive contribution they made to the world:
Enola Holmes, sister of fictional character Sherlock Holmes, in Baker Street, LONDON.
Precocious teenage detective and code breaker, best known for her investigations in to the disappearance of her mother. Raised a true feminist, she battles the establishment and outwits her famous brother in unravelling a dangerous conspiracy.
Frances Dickens, sister of Charles Dickens, in PORTSMOUTH.
Talented pianist and singer who studied at the Royal Academy of Music under Ignaz Mocheles, a former pupil of Ludwig van Beethoven. Frances was so gifted, the Dickens family prioritised her education over Charles; as they could only afford school fees for one child.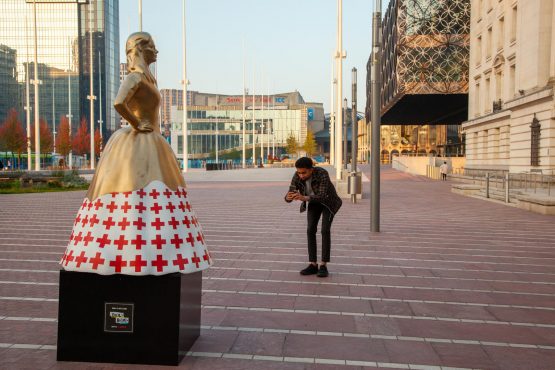 Mary Hardy, sister of Thomas Hardy, in DORCHESTER.
After attending higher education and working for several years as a teacher, Mary Hardy was appointed Headmistress of Piddlehinton Village School. This was a significant achievement for any woman at the time, earning her much respect from the local community and beyond.
Princess Helena Victoria, sister of King Edward VII, in BIRMINGHAM.
Founding member of the British Red Cross and President of the Royal British Nurses Association. A lifelong champion of healthcare workers, Princess Helena campaigned for better working conditions, rights and pay, which led to nurse registration.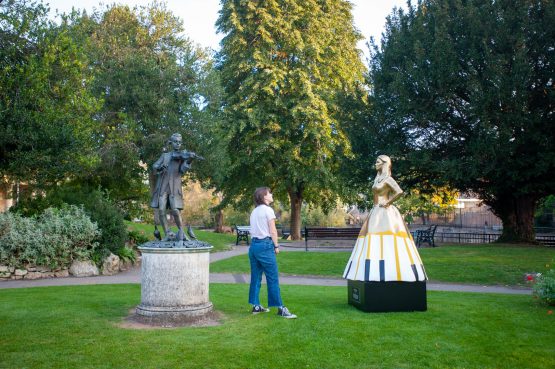 Maria Anna Mozart, sister of Wolfgang Mozart, in BATH.
Gifted harpsichord and fortepiano player who toured Vienna and Paris. When playing alongside Wolfgang as a child prodigy, Maria would often receive top billing but as she grew older, cultural pressures made it impossible for her to continue her career in music.
The campaign was created for Netflix by McPartland Studio. The stunt was activated by Sketch Events.