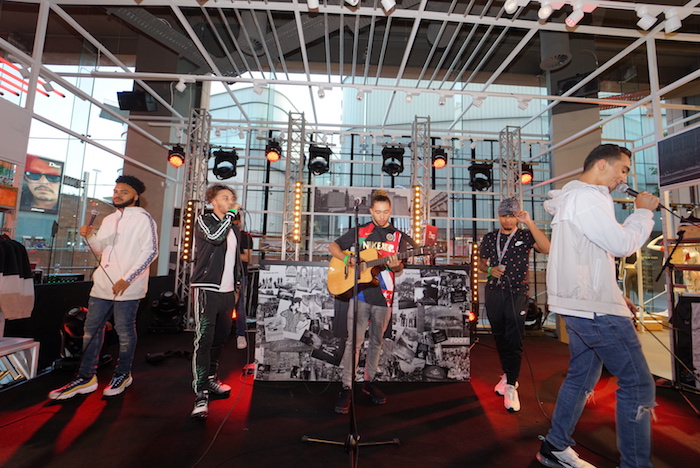 To celebrate the largest Foot Locker in Europe opening in Liverpool One, the store threw a grand opening party for special guests and local influencers. Frukt and Octagon teamed up to bring the new store concept to life with an immersive and entertaining evening in early June.
The opening party saw local artists Taya and MIC Lowry playing to the attendees who were treated to crep washing, 360 photobooth, BMX stunt showcase, live bespoke tote bag printing and interactive games as well as an onsite barber to ensure the guests were Instagram ready.
Nick Jones, vice president and general manager at Foot Locker Europe, comments: "The new store is the ultimate destination for sneaker fans in Liverpool and a great platform for the city's many creative talents.
"Liverpool has such an incredible cultural history and scene that it's the perfect destination to lead the way for the future of Foot Locker stores. We look forward to continuing to collaborate locally and support the local scene and community."