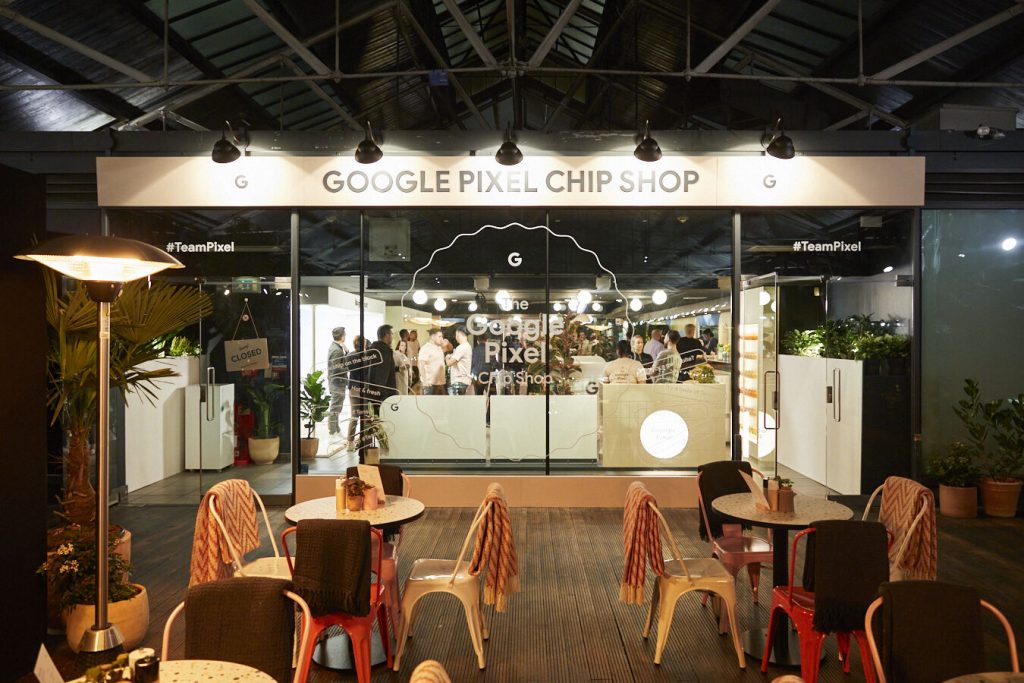 Google Pixel 6 was a landmark launch for Google as the phone puts the tech giant in charge of its own bragging rights via its own co-designed Tensor Chip.
The event, Google Pixel Chip shop was hosted at the end of October has been quietly buzzing since with many of the tech influencers and industry guests reflecting on a fun and engaging immersive event.
The laid back tone of the event was built around an actual chip shop, together with a relaxed eat and drink vibe.
That chip pun picked up from a surprising launch stunt in Japan in September where Googley Salty flavour potato chips were distributed in personalised bags. In London the Googley chip theme was given an influencer link when Youtube star Tamera sang with chips in hand.
Agency Amplify was tasked to bring the phone and its features to life and it did so with various experiential zones that highlighted the clever features powered by the Tensor Chip, such as Live Translate and Magic Eraser.
Amplify worked alongside a roster of agencies and suppliers to this event including Halpern, Influencer, Firecracker Works and Event Engineering.
Google's Channel Sales and Activations Manager, Marina Miles clearly enjoyed the "fun afternoon" celebrating it afterwards on social media.
Following Google Pixel Chip Shop, the event industry's Laura Pace, MD, Yellow Fish observed on LinkedIn: "Was I expecting Google to launch a Chip Shop? No. Has it caught my attention? Yes. Will I learn about the product in a novel way? Absolutely! Experiences in surprising contexts is definitely a way to stand out from the crowd."
Youtuber Tech Jamo created a Vlog that gives a flavour of an event that was both welcomed and chilled.