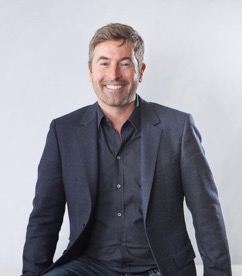 iD has announced a major shift in positioning, strategy and structure.
The agency, established in 1993, has led the way in the rise of the experiential sector delivering major campaigns for hundreds of clients including Britvic, Unilever, Nestle, Co-op and Nespresso.
Paul Ephremsen, one of the two original founders, is back leading the agency after spending some time out on other group ventures and he will be spearheading the re-launch.
The agency unveiled plans to concentrate more on creating longer term experiential solutions with a transactional element, that give tangible payback for clients in an attempt to deliver more strategic work at the expense of tactical activity.
Ephremsen commented "After 25 years in business, it was time for us to take a good hard look at ourselves and the sector. The sector feels a bit broken. Agencies rarely stand out. Differentiation is limited. Agencies are queuing up to pitch for tactical, one off projects and margins are reducing too. iD will no longer participate in this increasingly commoditised part of the market."
Consumers want to pay for experiences and we want to help brands use this to their advantage. So, we will be focusing significant effort on developing long term commercially effective, repeatable experiences. More transactional experiences and less freebies."
The agency has announced a new business strategy. iD will focus resource on innovation projects, and developing proactive pitches – commercially effective solutions for both existing clients and brands the agency believes will benefit from this approach. The agency will be significantly reducing their outbound marketing efforts.  iD have also stated they will be far more selective about responding to competitive pitch invitations. Meanwhile iD's sister agency Live will continue to deliver tactical campaigns – some tactical clients have already made the transition between the two agencies.
Ephremsen continued: "We have always seen ourselves as the trailblazers in the sector and we plan to continue that, at a time when the industry is at an exciting inflection point and can truly drive financial value from the power of experience. We have built new creative & strategic collaborations and have new specialist retail talent in the agency including Marcus Fox, director, who has moved from within the group to enhance our retail & pop up capability. I am confident we have the team and capability to deliver. This is the boldest move we have ever made and I am hugely excited about the future."