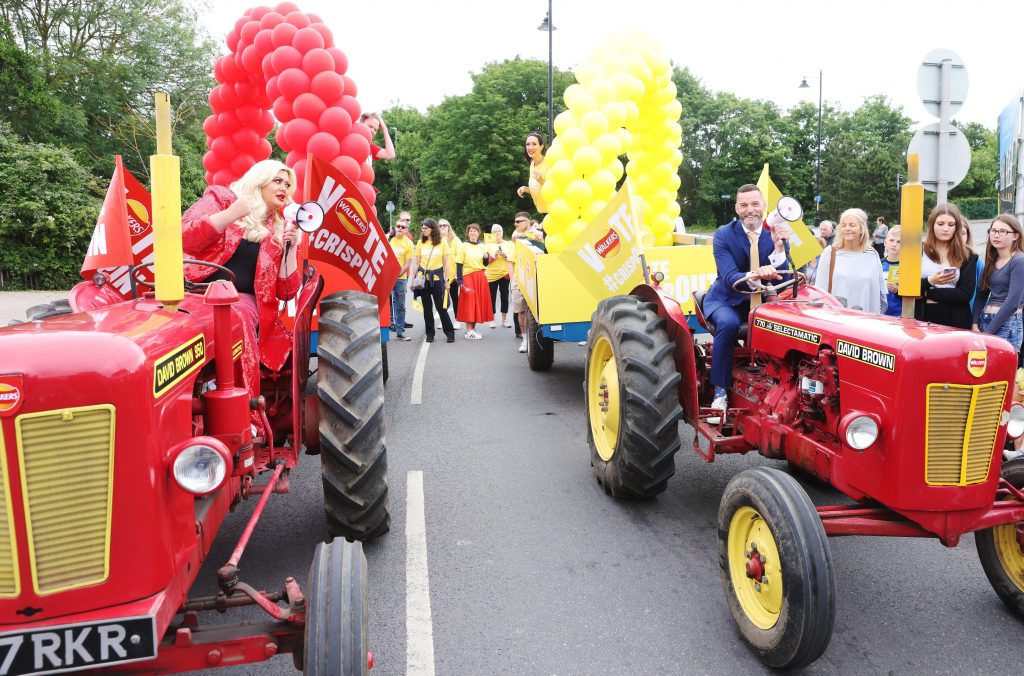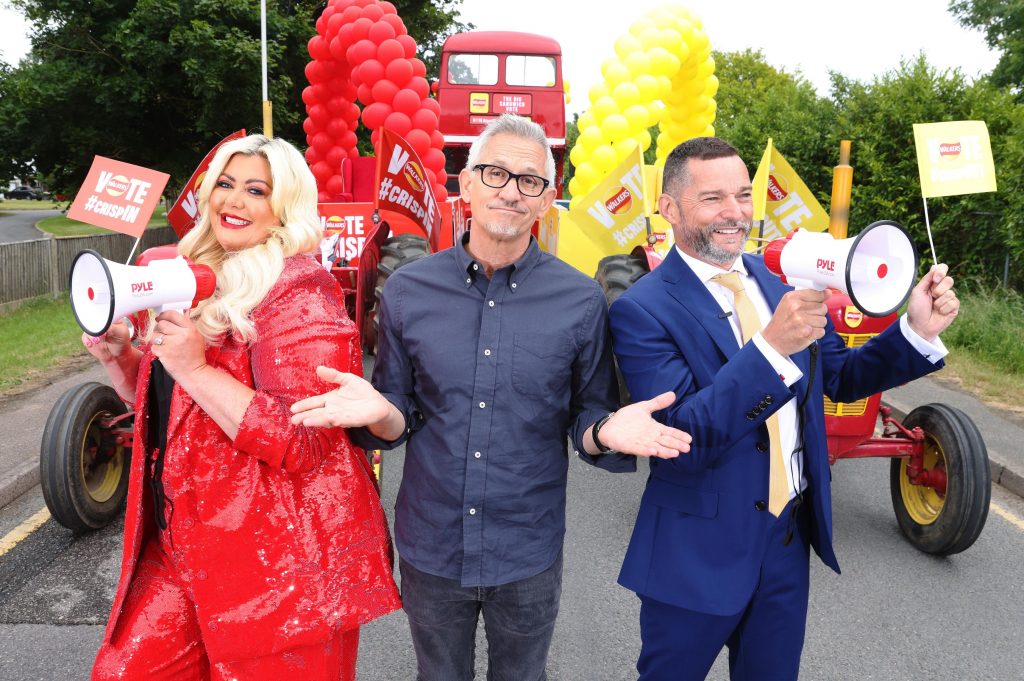 Last weekend Walkers worked to engage the town of Sandwich to help the brand decide once and for all whether sandwiches are better #CrispIN or #CrispOUT with an event led by integrated creative agency Initials – the lead agency for the Big Sandwich Vote in Sandwich, Kent.
Initials was responsible for the creation and management of the whole event from elevating the idea through to delivery. Supporting agencies to the event included Splendid Communications (PR), Ben & Harvey (Video Production), OMD (Media), VCCP (ATL – core campaign content).
After a year of playful debate, which sparked much discussion online, Walkers wanted to decide once and for all: should sandwiches be eaten with crisps IN them or OUT? Who better to decide than the residents of Sandwich town themselves. Initials was tasked with utilising two famous rivals (Gemma Collins and Fred Sirieix) in the town of Sandwich to create one epic showdown.
The vote took place after weeks of campaigning, which included the release of an official campaign video, featuring Nigella Lawson, Gordon Ramsay, Ed Balls and hosted by Munya Chawawa. Sunday's vote was spearheaded by 'Crisp IN' Party leader, Gemma Collins, and 'Crisp OUT' champion, Fred Sirieix.
Initial's approach to leading the event activation included teaser communications in the two weeks prior to the event to create intrigue and engagement. This included a door drop to all residents of Sandwich and teaser POS in local pubs and businesses. In the week before the event, the agency dialled up all comms on the event via the engagement of local businesses and a takeover on local radio.
After over 1,500 locals turned out to vote*, equating to over a third** (34%) of the town's residents, Sandwich has spoken: the answer is Crisp IN!
Rachael Smith, Marketing Manager at Walkers says: "It was great to partner with Initials, who led the experiential side of our CrispIN CrispOUT campaign this year, with our much-anticipated Big Sandwich vote event. The arrival parade was a sight like no other, led by the town crier, followed by Gary Lineker on the CrispIN CrispOUT bus and followed up by Gemma Collins and Fred Sirieix on their respective campaign tractors and their most ardent CrispIN and CrispOUT supporters. It was brilliant to see our idea come to life with such fantastic vision."
 Julie Sexton, Group Account Director at Initials adds: "Working with Walkers and the other agencies on this project has been super exciting – especially seeing all the different campaign elements come together at the event on Sunday. The event was a success and CrispIN was named the winning sandwich combination!"
Sandwich in Kent has previous in terms of being at the heart of Walker's experiential with its 2010 campaign.

*1,571 residents voted, with 852 voting crisps in and 719 voting crisps out
**1,571 residents voted out of the total population of Sandwich (4,599), Source: 2011 Census