Chilean wine brand, Anakena, of the Accolade Wines portfolio, has announced a partnership with Davis Cup winner and ATP world number one doubles player, Jamie Murray OBE. This further endorses Anakena's support of British Tennis and their existing sponsorship of the Lawn Tennis Association. Murray has signed a two-year partnership with Anakena, to become their brand ambassador.
Jamie Murray, Anakena Wines Ambassador, said: "I'm delighted to be aligned with Anakena wines, and to be supporting their partnership with British Tennis. The story behind the wine is fascinating and I am excited to work with the brand as it launches here in the UK."
Murray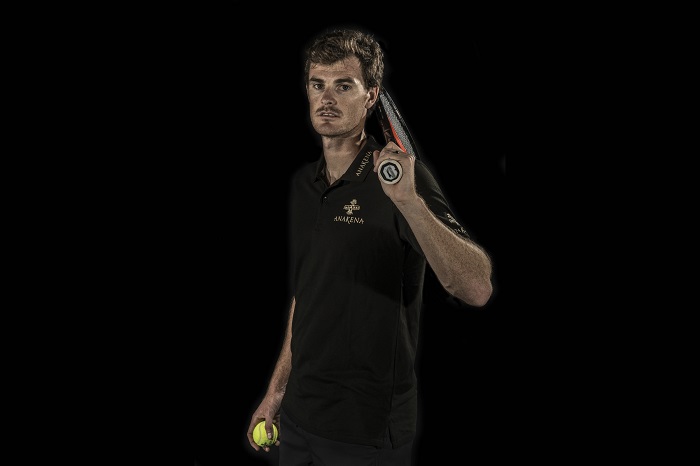 worked with Anakena wines to produce a short brand video for about his career, where he talks candidly about his journey through the highs and lows, before reaching the top of his discipline. Murray's story has many similarities to that of the Anakena Birdman legend, which speaks about the challenge imposed on the men of Rapa Nui (Easter Island).  Every year those with the ambition and courage to succeed would swim the long and dangerous journey from Rapa Nui to Moto Nui to collect a precious egg laid within its coastal cliffs. The first to return with the egg was bestowed with the honourable title of 'Tangata Manu', or Birdman.
Anakena has sponsored a column in the Evening Standard throughout Wimbledon, which will feature Murray's commentary on the competition. The first of these columns featured a 75p off coupon for the Anakena Birdman range, on Monday 27th June, to be used in local stores. Murray will also be working with Anakena Wines across national in-store promotions over the next 12 months.
Amy White, marketing director, Accolade Wines, said: "Anakena is a high quality Chilean wine brand, with a strong international standing as a producer of world-class, distinctly Chilean wines. Having agreed to a long-term partnership with the LTA earlier this year, we are delighted to partner with a British tennis player who has a world-class reputation and global appeal. We look forward to welcoming Jamie to our stable of ambassadors and of course we'll be backing him all the way on the court!"