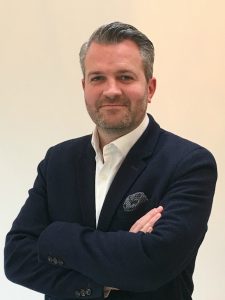 KBH On-Train Media, has announced the appointment of Adam Moy to the newly-created role of head of sales.
Moy has over 18 years' experience in the out-of-home industry, and joins from Exterion Media, where he served most recently as head of trading, managing the relationship between the National Sales Team, clients, agencies and OOH specialists.
In his role as head of Sales at KBH On-Train Media, Moy will be responsible for leading the sales team, developing closer agency relationships and delivering new strategies for growth while further increasing the visibility of KBH On-Train Media in the out-of-home market.
Ian Reynolds, managing director of KBH On-Train Media, said: "Adam's experience of developing growth initiatives and identifying new routes to market, combined with his industry knowledge, speaks for itself and we're delighted to welcome him to our team. He will play an integral role as we continue to develop our offering for clients and agencies, and push the business to its next level in 2018 and beyond."
Adam Moy, head of sales at KBH On-Train Media, said: "At a time when OOH is growing in importance and the use of public transport is on the rise, KBH is driving opportunities for brands to make valuable connections with valuable commuting audiences – not just through traditional media but also through new possibilities that are opening up on digital and mobile. The opportunity of working within this space really stood out to me, particularly given KBH's deep understanding of today's commuters. I'm excited to be joining the team and can't wait to get started."
Adam commences his role on 28th November 2017.