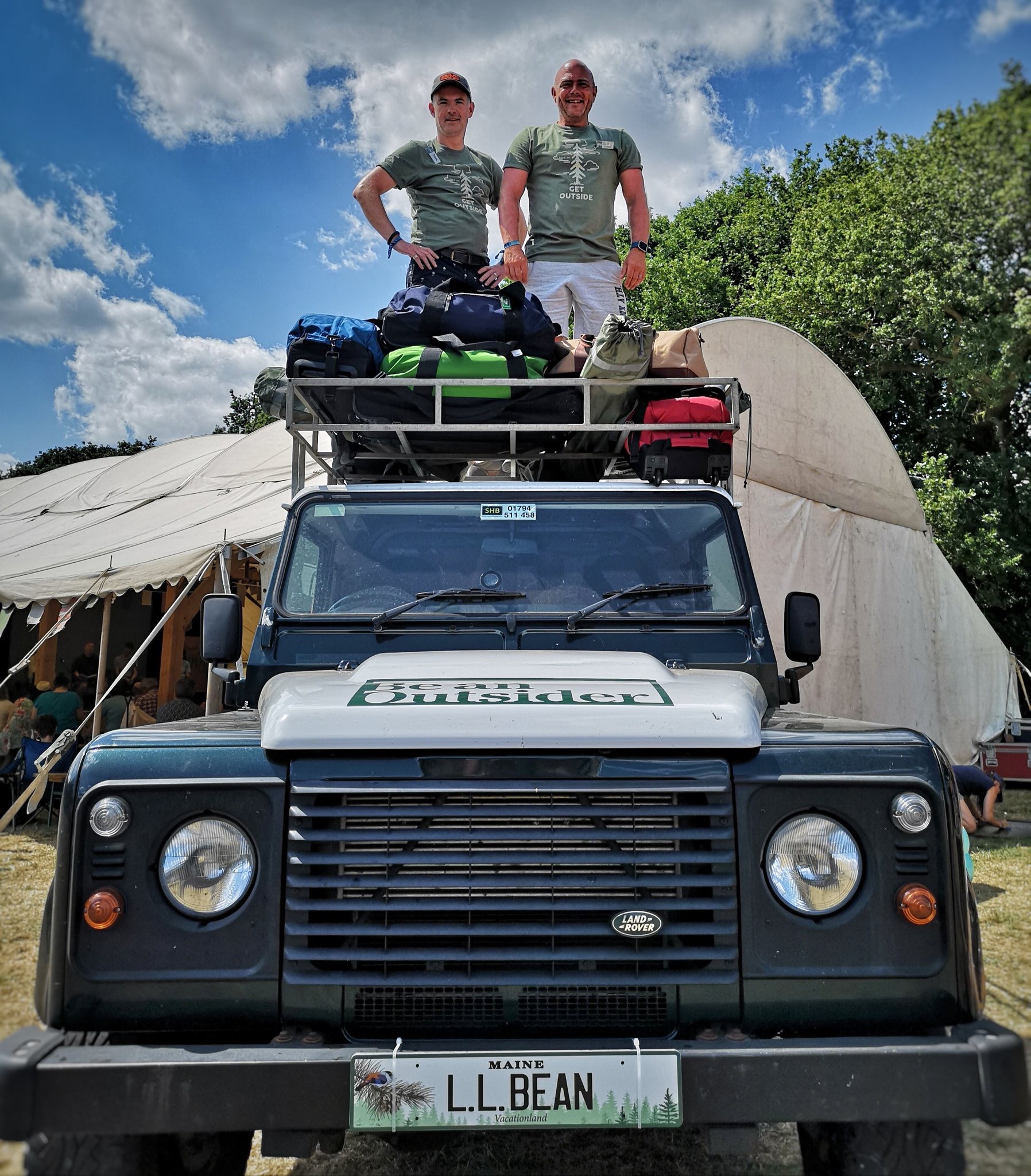 L.L.Bean has set up shop at festivals across the UK to celebrate the outdoors. The Outdoor apparel brand made its UK debut at the weekend, with an activation and pop-up shop at the first-ever National Forest Festival – Timber in Derbyshire.
It was the first in a series of live brand experiences, created by Hyphen for Salts Huby (the official UK partner of L.L.Bean), aimed at bringing the retailer's New England style and love of the outdoors to festivals across Britain this summer.
As well as introducing festival goers to the brand's activewear, outerwear and accessories, the activation featured opportunities for visitors to the events to 'be an outsider' by giving them the chance to take part in activities from rock climbing to den building. There was also the opportunity to learn new skills such as outdoor photography and map reading from social influencers including the Bald Hiker – all reminiscent of the brand's Outdoor Discovery Programme which features heavily in the States.
With the L.L.Bean brand rooted in outfitting families to get out and enjoy the outdoors, the Timber Festival on 6th-8th July was the perfect choice for the campaign kick-off, given its ethos is celebrating the outdoors.
L.L.Bean's pop-up took a prime position, sponsoring the outdoors activity zone and featuring the brand's most iconic products, including the L.L.Bean Boots that started the company and its famous canvas Boat and Tote bags, both handstitched in New England. This was accompanied by a 'secret' gig from the festival's headline act on the stand.
The experiences and pop-up stores will also feature at the Deer Shed Festival in North Yorkshire, BBC Countryfile Live in Oxfordshire, the Bristol Balloon Fiesta, and the Edinburgh Fringe Festival where hundreds of thousands of outdoor enthusiasts can experience the brand first-hand.
"This is a fantastic opportunity for L.L.Bean because so many people in UK share our love for the outdoors and have amazing opportunities to experience the outstanding natural beauty of the country," said Chris McDonough, L.L.Bean chief brand officer and head of international development. "We have a strong e-commerce customer base in the UK, and we're excited to bring our great outdoor products directly to more customers by popping up at outdoor festivals and events this summer."
The outdoor clothing brand offers direct sales to over 200 countries through its global website and operates retail locations in the US and Japan, but this marks the first time it has set up shop in the UK. L.L.Bean partnered with UK based retail specialists Salts Huby, who in turn appointed Hyphen to bring the events to life.
Luci Beaufort-Dysart, head of live events & experiential at Hyphen said: "We are really excited to help launch such an iconic brand into the UK through an exciting festival led retail approach. We've designed a truly experiential brand activation and have managed to secure some great strategic partnerships for L.L.Bean to enable them to dip their toes across the pond."
John Buxton, co-founder of Salts Huby added: "We're thrilled to help L.L.Bean launch its first ever popup stores in the UK at a series of festivals and events this summer. In addition to bringing the brand to life in relevant locations reaching hundreds of thousands of outdoor families, we are also coordinating an extensive influencer marketing program to help launch the brand to an even wider UK audience."