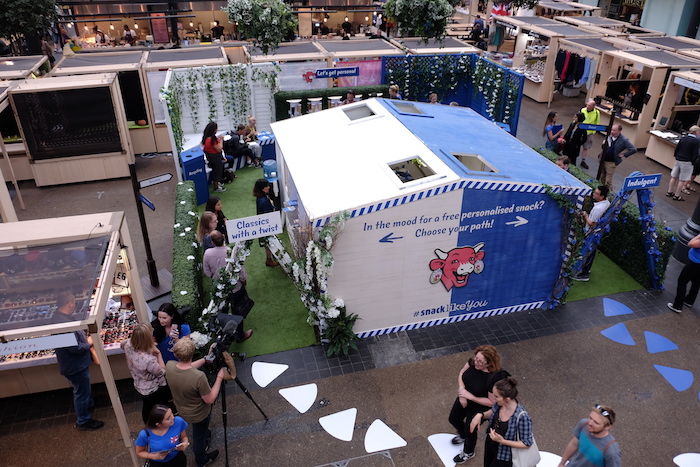 Popping up at London's Spitalfields Market on Friday 10th and Saturday 11th August, The Laughing Cow Snack Like You Café will offer a free personalised snacking experience.
Designed to satisfy every snacking palate, the immersive two-day pop-up café will see visitors embark on a unique journey of snacking self-discovery, serving up free personalised snacks to surprise and delight.
Celebrated chef Paul Hannigan will be dishing up a range of snacks designed to suit every snacking style, occasion, moment and mood.
Visitors will be given a choice of two paths to follow; whether they're feeling indulgent and seeking a mini treat or in the mood for a classic with a twist. The  interactive personalisation station provides an opportunity for complete creative customisation with gourmet garnishes, tasty toppings and edible embellishments for the ultimate in personalisation and snackisfaction.
There will be plenty of space to sit, relax and enjoy a snack in the serene and scenic garden setting which will include foliage and floral displays. The event if completely free of charge, but visitors are encouraged to share a #SnackLikeYou selfie.
 The Laughing Cow Snack Like You Café has been designed for the ultimate personal snacking experience, showcasing the versatility of The Laughing Cow products as part of this year's 'Snack Like You' campaign.
The Laughing Cow pop up will be at Spitalfields Market, 16 Horner Square, London E1 6EW 10AM-6PM, on the 10th and 11th August.