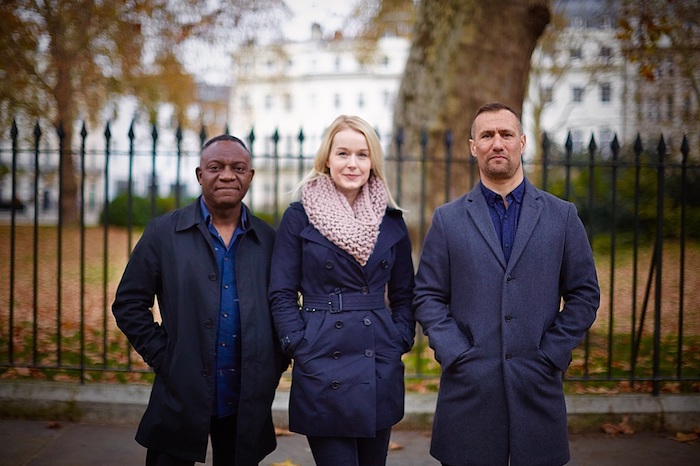 Up There, Everywhere, the world's first global cloud-based agency, has announced its launch into the UK market, with a newly opened creative space in White City, London, and Cordell Burke joining as creative managing partner.
Founded in 2011 by Eric Dowell (chief creative officer) and Julian Stubbs (CEO), Up is a fully integrated agency, with over 200 people globally across 14 countries. UK launch clients include ELGA Veolia and AIG Life.
The agency focuses on developing brands and communications for clients with sophisticated goods, services, messages, markets and ideas – termed High Involvement. Up's next generation cloud based agency model is designed to combine traditional client servicing with the power of a global team of specialist senior-level talent.
Burke joins UP from bigdog Agency, part of the Mission Group. The Cannes Lions award-winning creative director has led integrated creative departments for the likes of OgilvyOne, Tequila (TBWA group) and Saatchi & Saatchi, producing print, broadcast, digital and DM creative for clients ranging from American Express, IBM and BT, to Pret a Manger, Mazda, Aviva and Rightmove.
He joins Kate Adams, managing director, UK and Head of Up For You and Christos Karakanna, client managing partner. All three have worked together previously. Adams is a life science, medical device and tech start up specialist who has worked as a client service and strategic lead in both New York and London agencies.  Karakanna has 20 years integrated agency experience, working with clients including Nike, Microsoft, Nintendo, Aviva and Virgin Atlantic.
Kate Adams, managing director, UK and Head of Up For You, says: "We are obviously very excited to be launching in the UK, with a new creative space, some real heavy hitting clients, and Cordell on the team. UP is an agency of driven, highly skilled individuals who bring with them incredible breadth of experience – Cordell is a perfect example.
For us it's all about the team, not the agency, as you'd expect given we were the first in the world to instigate a fully cloud-based model. We're unique because you still get all the classic benefits of an agency, but with genuine agility and much smaller overheads. It's clear UK clients recognise the value of this approach and are ready to work in a new way."
Cordell Burke, creative managing partner, at UP UK, adds: "I was looking for a new challenge and when Kate and Christos presented me with the opportunity to build UP in the UK, I jumped at it. Increasingly clients need creative, insight and strategy at the highest level. UP is perfectly placed to fulfil this need – with the ability to tap into some of the best specialist talent in the world, and apply that expertise to solve client's complex business challenges. I'm genuinely excited about the model, and the team's vision for the future."
Sue Helmont, head of marketing & digital at AIG Life, adds: "UP are already acting as a natural extension of my team and I've been impressed with their 'always on' can do attitude. The strength of creative output we're seeing from them is already strong and having worked with Cordell previously I'm delighted that he's joining the team."