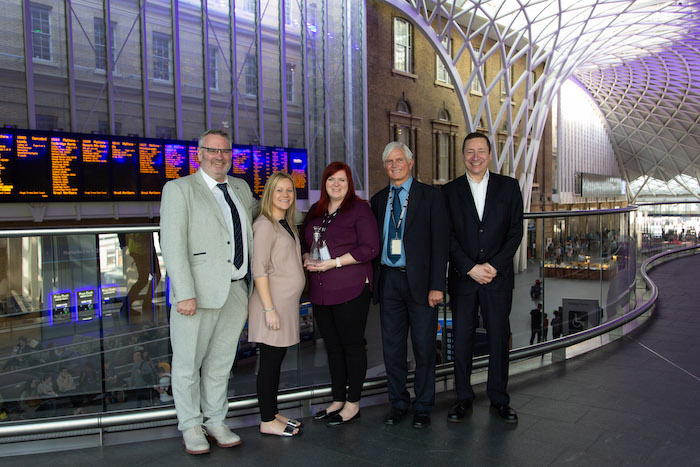 SpaceandPeople and London King's Cross Station are delighted to have received the accolade for Experiential Venue Team of The Year at the inaugural BE Connected Awards hosted by Field Marketing recently.
BE Connected celebrates the top creativity in the Field Marketing and Brand Experience industry by championing best practise from exceptional suppliers and in-house teams.
Network Rail's London King's Cross Station working in partnership with SpaceandPeople won the award "for giving this commuter and traveller destination a step change in the way that it prioritises experiential".
Andrew Keiller, client services director at SpaceandPeople commented "The level of experiential activity booked into London King's Cross Station since SpaceandPeople have been working with Network Rail has increased significantly and it's great to see the collaboration acknowledged within the industry."
Hamish Kiernan, commercial director of retail for Network Rail Property, said, "The Venues Team at London King's Cross Station working with SpaceandPeople have developed a great partnership. This has enabled a wide range of brands to use the unrivalled platform for experiential activity that London King's Cross Station provides."