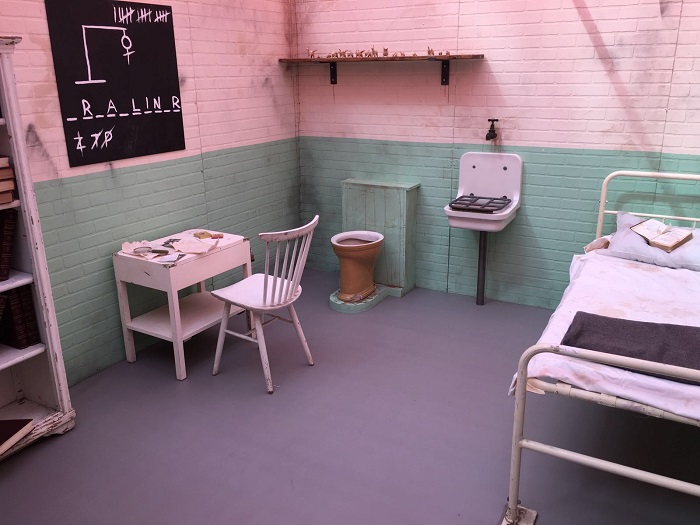 An Alcatraz-inspired escape room has been created at Westfield London to promote low-cost airline Norwegian's new flight route from London Gatwick to Oakland International Airport, San Francisco. The project is the first by MKTG UK, a Dentsu Aegis Network's experiential global brand, formed by the merger of experience agency psLIVE and Dentsu Aegis Network Sports and Entertainment
From Friday 24 June to Sunday 26 June, the North Atrium of Westfield London will see teams of people challenged to breakout of an Alcatraz-inspired cell within 15 minutes. The seemingly empty cell will be dotted with San Francisco themed tips, clues and puzzles that will have to be solved in order to escape.
Teams who successfully "Escape from being Alcatrapped" will be in for a chance to win tickets on Norwegian's award winning flights to San Francisco–Oakland and complementary tickets to visit Alcatraz Island.
Shoppers will be directed to the experience by out-of-home (OOH) media within Westfield, managed by MKTG UK's sister company Posterscope, and a media partnership with Time Out managed by media agency Vizeum.
Michael Brown, managing director of brand experience, MKTG UK, said: "Escapism is a huge motivator for travel; this campaign not only highlights the new flight route offered by Norwegian but draws a tangible line on the theme of escapism. Not only does it challenge shoppers to escape the prison cell itself, but it helps them to imagine escaping the city for a holiday to San Francisco.
"In doing so, we're bringing to life the exciting travel opportunities that are possible when you book a flight from London Gatwick to Oakland International Airport via Norwegian. It's a fantastic first for us, which marks not only our work with Norwegian, but also gives the rest of the industry a taste of things to come from future MKTG UK projects."
Nicole Richards, marketing manager, Norwegian UK said: "Escapism is a key motivator for people to travel. The alcatrapped! escape room project provides escapism with a twist whilst highlighting our new route from London Gatwick direct to San Francisco-Oakland from £179 one way.
Participants can enjoy an innovative, immersive experience for a chance to win a trip to San Francisco. We're thrilled that it's the first project of the new MKTG UK brand."