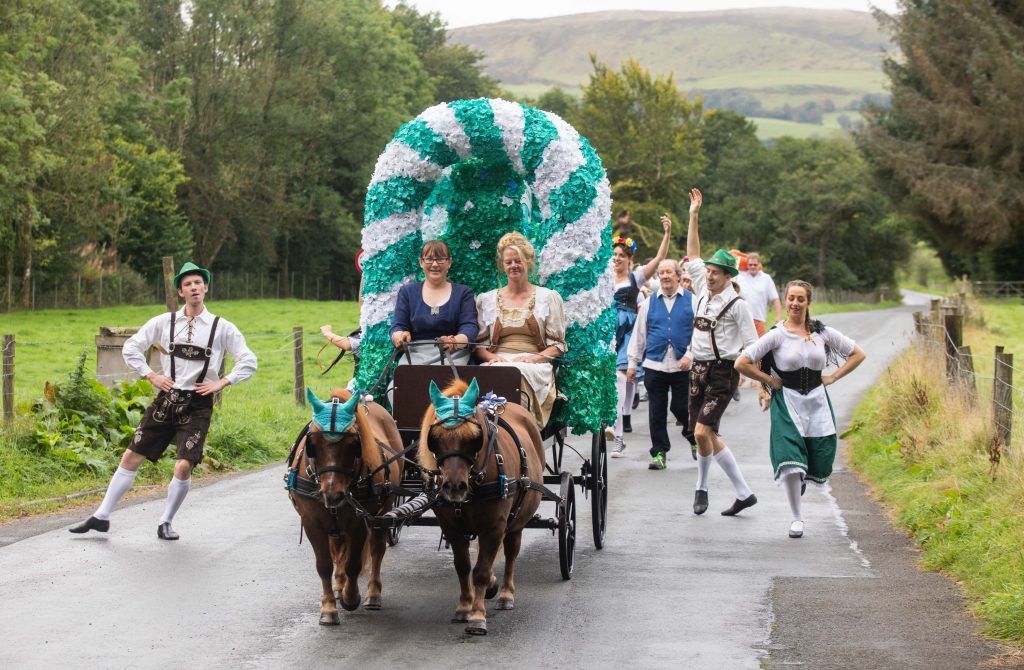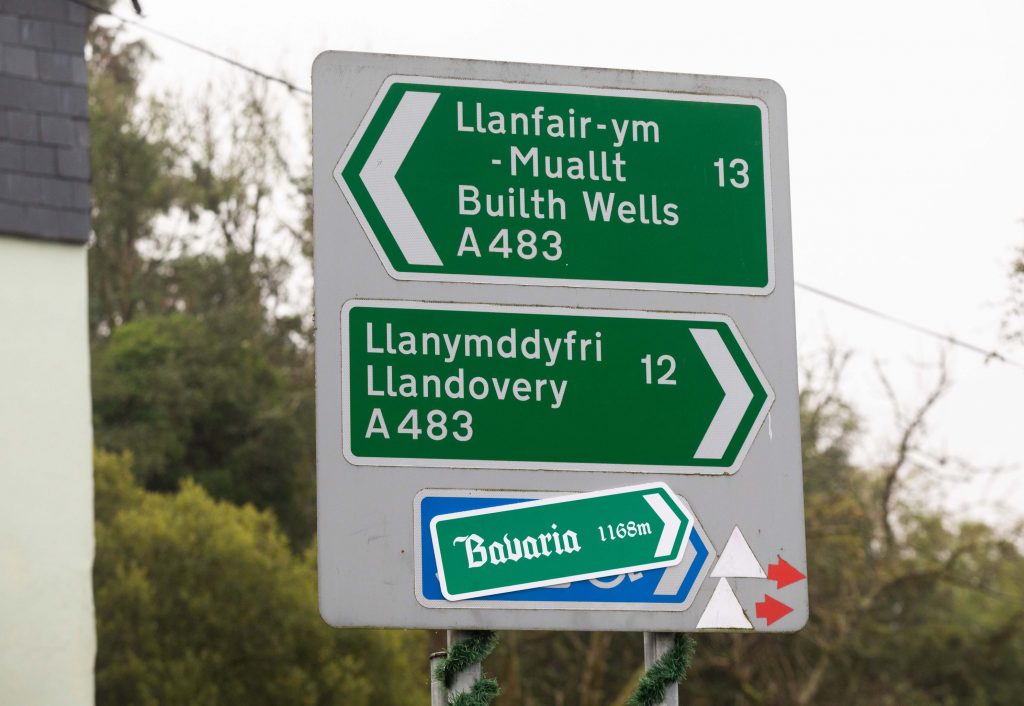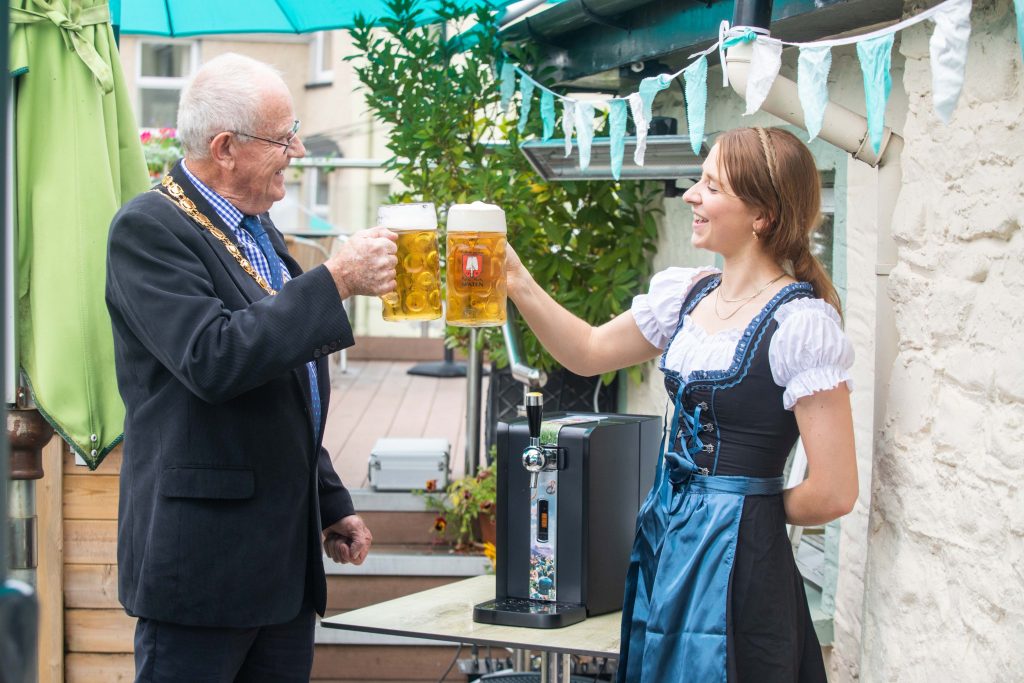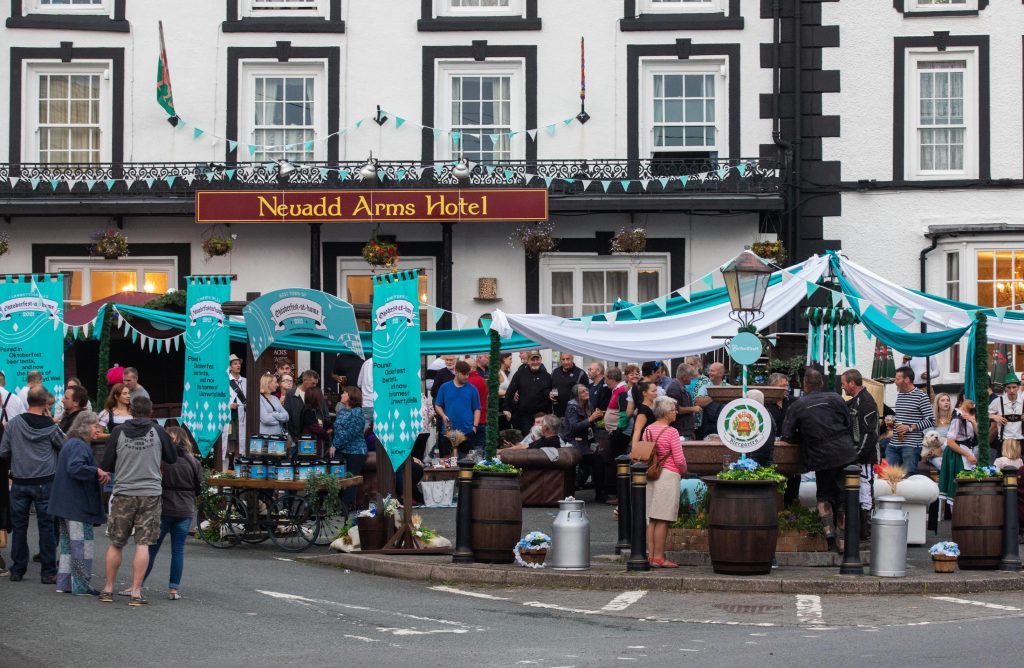 Oktoberfest came early and locally to the UK's smallest town Llanwrtyd Wells at the end of September as PerfectDraft and Sketch Events combined with the local council to put on a spectacular Bavarian show. The event saw an array of media coverage including the Daily Star, Express and Mirror, where the video story and brand activation message was also shared – as it was in much of the online coverage.
PerfectDraft, the 'at home' draft beer system pioneered by AB-InBev and Philips was central to the activity which was celebrated outside The Neuadd Arms. Shared video coverage from the event shows the mayor pouring a Bavarian beer from the PerfectDraft unit and residents enjoying the same at home. PerfectDraft keg lifting also formed part of the entertainment for attendees.
Oktoberfest transformations are taking place in towns around the world this year in lieu of the COVID cancelled event in Munich, so this brand event required clever scheduling, high quality production and many immersive touches to become a headline grabbing standout.
The charm of the town and support of the local council helped elevate the event – and as the pictures show the transformation was a true cross-cultural celebration.
The September event timings mean that a promotion for the kegs online at Beer Hawk has been able to deliver the Oktoberfest kegs to homes in time for the month of beers and cheers.