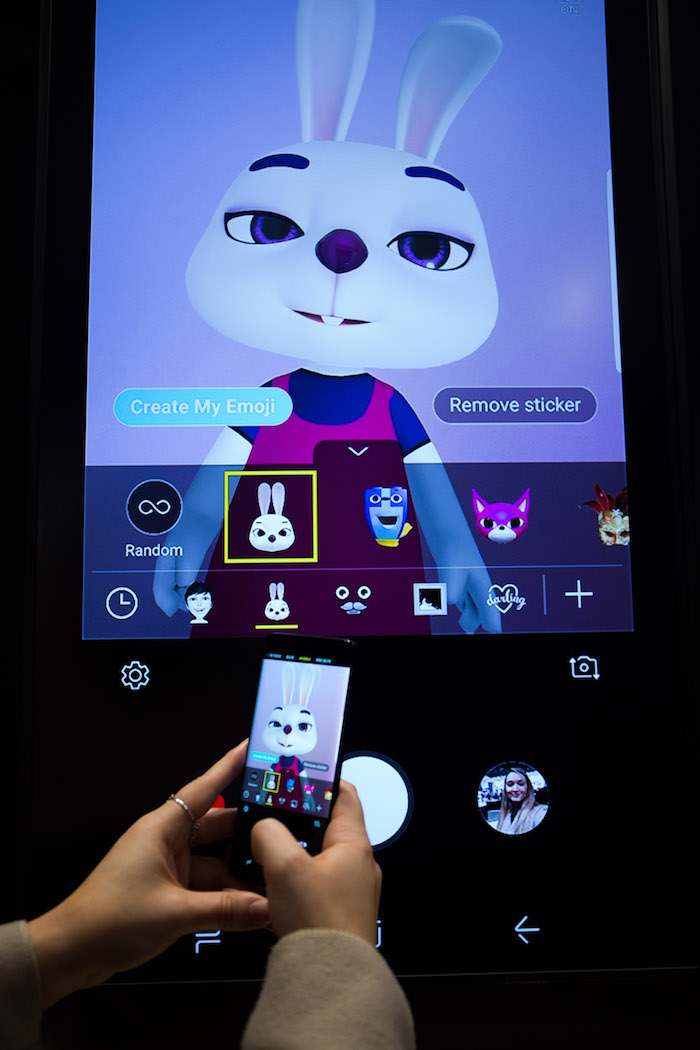 Appointed by marketing agency Cheil, Pioneer Group helped create a fully immersive retail experience for customers visiting the new updated Samsung store in the heart of London.  Showcasing cutting-edge technology, the electronics team welcomed shoppers to their new immersive brand space on Oxford Street.  A complete store refurbishment meant that the prime Oxford Street location was closed for a total of 76 days, whilst work (including the building of an additional floor) was undertaken. Pioneer worked through the night completing the installation, ensuring the store's normal opening hours were resumed as soon as possible.
Pioneer group installed a huge digital selfie wall, using Samsung's narrow pixel pitch LED display, the IF Series, together with interactive stations showcasing the latest Samsung Galaxy Smartphones and watches.  A rotation of adverts, product release videos and seasonal content plays to shoppers as they move up and down floors.
Samsung Series displays are daisy-chained together in a portrait curved formation, simulating interaction with Samsung devices on a giant scale. The connection of the screens to smartphones in front of the wall, means that customers can take selfies and adapt images with fun filters and AR games in real time. As well as mirroring content from the smartphones, the screens are also able to switch to playing video content spanning all four displays.
Pioneer also installed additional Samsung Smart LED TVs throughout the store, including behind the concierge desk. These supported store operations as well as creating consultation areas.
The store is filled with hands-on stations – the brand's latest gaming tech is displayed alongside VR headsets, giving shoppers a feel for what is on offer. Recessed touch screens in the display tables makes it possible to explore and compare the different features of the smartphones.
Cheil's Robert Beer commented: "The Samsung Experience Store on Oxford Street is a prime retail space with high footfall and is a great brand asset so it was crucial that any interruption to day-to-day operations was kept to an absolute minimum. The dedicated team at Pioneer were with us every step of the way, working through the night to ensure the project was completed on time and to a high standard. The store changes seasonally and with new launches it can be updated with the latest creative content via our remote management system."
Mark Childerhouse, director,  Pioneer Group, added: "When working on a project as concept-focused as this, it's crucial that everything is integrated as seamlessly as possible. LED is always a challenge so installing the LED centerpiece was probably the biggest single task and the alignment needs to be perfect. We were thrilled with how the curved selfie wall turned out and it's a clever and creative use of portrait displays."