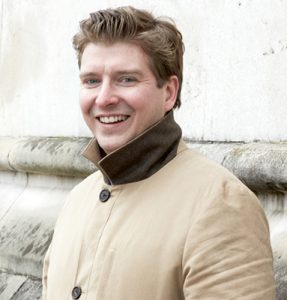 Provision Events is expanding its horizons by partnering with Aiden Howes from creative brand experience agency We Few.
Howes, who has worked in the creative industry for over 18 years, cut his teeth with agencies such as Publicis and Ogilvy and Mather, before setting up his own agency 'We Few' in 2013. Having worked closely with Provision Events on many of their sponsorship activations at some of the world's biggest sporting events, Howes is excited to take the next step with new agency, Provision Design, as he explains, "The opportunity to formally partner with Nick and Konrad from Provision Events was too good an opportunity to miss. I've had the pleasure of working with them on some of the biggest sporting events in the world and as PVE grows and the need for bigger, better creative thinking and experiential concepts grows, Provision Design will be one of the most exciting places to work in the sector."
Initially, Provision Design will create activation concepts and any experiential output for Provision Events; but as the agency develops, Howes has plans for it to deliver much more for Provision Events and many other clients.
"Clearly it's a huge advantage for a start up to have a key customer as we do with PVE. But that also gives us great scope to grow and develop our services more quickly than would be usual," adds Howes. "Ultimately, we want to be the agency that is approached when clients want to push their budget as far as possible. Among other things I want to develop a ground-breaking 3D offering to help clients familiarise themselves with a concept before production. In the longer term, our goal is to reach further into the digital space to enhance on-site experience and provide amplification to increase the life span of activations. Wherever there is a creative opportunity to convey a brand's values and core thoughts, we want to be at the forefront of that process."
Nick Clemens, founder and managing director of Provision Events, shares Howes' enthusiasm for the new partnership. "Having worked with Aiden on several events, including the Ryder Cup, we know he will drive forward our creative offering, as his passion and expertise dictate that. To have him agree to partner with us in Provision Design is fantastic news for all our clients at PVE and it's an incredible opportunity for us to set a new standard for creative thinking in sponsorship activations and fan experiences across the world."