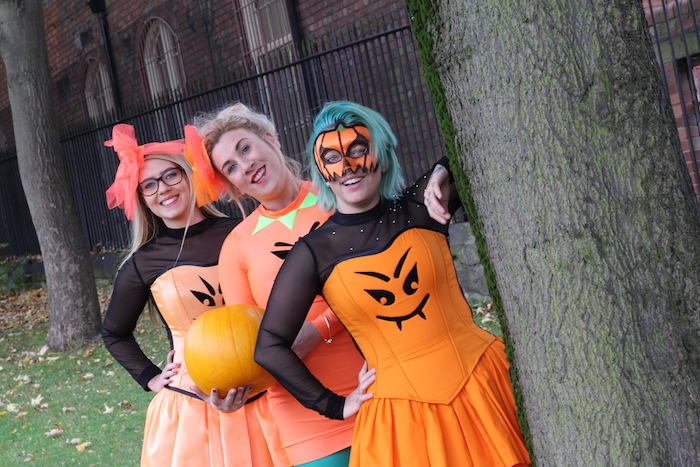 Independent Events has expanded its portfolio by winning two new clients for events this Halloween.
Two destination shopping centres are making sure that Halloweeen goes with a bump this year, with IE delivering immersive shows and activities for families.
Dalton Park will have a weekend of pumpkin fun on the 28th and 29th October with prizes for the best costume.  The pumpkin theme sees lantern making workshops and a pumpkin parade featuring dancers, jugglers and stilt walkers.
There will also be a pumpkin trail in aid of the Sick Children's Trust.
Captain Cook Square in Middlesbrough will feature a life size spooky pirate ship, with IE working on behalf of Bewonder to deliver a family event to remember.
The ship will be there on Friday 27th and Saturday 28th October with events such as story telling and family friendly workshops.
Danae Abadom, co-director of IE comments: "It is great to see these shopping centres really thinking about their customers experiences and pulling out all the stops to make a visit into really good memories. Halloween is becoming bigger in the UK every year, and the best way to draw customers is to have an experience that people will talk about, and look forward to for next year. Experiential marketing is all about people, and interaction. Building memories that stay with people and create a loyal following.
"IE is delighted to have won this new business, and to be working with both the shopping centres and Bewonder delivering such exciting projects."