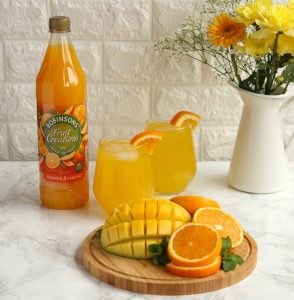 This January, squash brand Robinsons are launching an exclusive new drinking experience in central London. The pop-up, named 'Cordially Invited' has been created to celebrate Robinsons launching two new ranges designed for adults; Fruit Creations and Fruit Cordials.
On Wednesday January 31st, guests will be able to immerse themselves in a new world of fruity flavours and trick their taste buds with sensory experiments.
'Cordially Invited' will open its doors from from 9am to 3 30pm at Hello Love, 64 Southampton Row, Bloomsbury, London WC1B 4AR.
Fruit Creations and Fruit Cordials are the first offerings from Robinsons created with adult taste buds in mind. The new products contain flavour combinations suited to a more grown up palette.
Robinsons Fruit Creations contains no added sugar and twice the fruit of Robinsons single concentrate. Meanwhile Robinsons Fruit Cordials were created to offer a sophisticated twist to squash with combinations of real fruit and botanicals flavours.