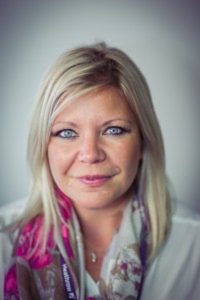 A new global consultancy, Ethos Farm, is set to turn the traditional view of service delivery on its head by challenging companies to transform their approach to the customer experience.
"Business leaders across the globe undervalue service. Yet it can deliver real differentiation in an increasingly commoditised world," said Sally Alington, Founder and CEO, Ethos Farm. "Companies talk about having a customer-facing workforce but what's actually needed is staff who fully understand the corporate values and business objectives. Only then can they deliver exceptional service levels that meet both customer and company needs."
The idea behind the Ethos Farm name is about positively transforming attitudes and corporate cultures, supporting the development of a successful company ethos in which workforces become advocates of the company.
"We help organisations to do this by combining best practice in employee learning and training with the latest communications technologies to transform workforces into brand custodians," Alington explained.
Former managing director of Blackjack Promotions, Alington has brought together a team of globally-recognised experts with in-depth understanding of the latest management practice and training theories, coupled with years of real-world experience at rolling out service improvement programmes for some of the world's best-known companies, brands and organisations, including Heathrow and Dubai Airport, the BBC and Westfield, to name a few.
At the core of Ethos Farm is a unique 'Customer Service Architecture and Engineering' concept.
Architecture refers to the company's Consultancy team, headed by Alington, which helps companies develop a blueprint for customer service to align workforces with their values and aspirations.
Engineering relates to the Learning Development and Technology teams, led by Josie Barton and Mat Garner respectively. These provide the building blocks to make the new service blueprint a reality and transform the customer experience.
Ethos Farm Learning and Development is designed to inspire the highest levels of performance from teams using a range of next-generation training tools and techniques. These include specially developed 'Performance Rooms', where the Ethos Farm team can deliver immersive training experiences.
The latest state-of-the-art technology will play a vital role in supporting the efficient and effective delivery of Ethos Farm's customer service design and development concepts. This includes both bespoke and 'templated' solutions to drive enhanced service levels and colleague engagement from frontline workforces, as well as providing data analysis to drive insights into staff behaviours and avoid service problems.
"Using a range of tools, we will guide clients and their teams to develop the insights and approaches that will ensure they stay close to their customers and are able to adapt and thrive in an increasingly volatile, uncertain, complex and ambiguous world," adds Alington. "Our role is simply to help clients find the unique formula that will inspire the highest levels of performance from their people."
The fourth member of Ethos Farm's founding team is Lauren Walsh, who heads up the company's operation in the Americas, based out of New York.
The new venture has already secured backing from global facilities solutions provider ABM, with Andy Donnell, group managing director of ABM UK, joining the company's Board of Directors.
For UK clients, Ethos Farm is able to advise companies on the complexities of the new Apprenticeship Levy and will soon be accredited as an approved Apprentice Training Provider.