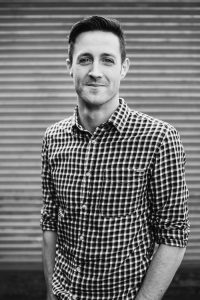 Seventa Events has announced a new addition to their team. Matthew Piovan has joined the events management company as operations director. His notable 18-year resume includes working as general manager of BH Live Hospitality and working simultaneously as the operations manager for three renowned Bournemouth restaurants and event spaces (Print Room, WestBeach and Aruba). Matthew was also head of UK operations for the International Obica Mozzarella Bar chain.
Simon Brooks, founder and director of Seventa Events said: "Matthew has an incredibly impressive background in operational aspects of hospitality and events. Bringing an exceptional level of experience, Matthew will lead the team in delivering creative events and experiences for our clients and brands. I am in no doubt that he will be a valuable asset to the business, especially with our plans for growth."
Matthew will be leading the Seventa Events team through their next stage of growth. Seventa Events has recently won a range of high-profile contracts and is set to deliver its largest projects to date plus more creative events across the UK. This includes executing a 5-year Bournemouth Borough Council contract to provide Bournemouth town centre's Christmas offering.
Matthew Piovan said: "I look forward to growing Seventa Events' excellent reputation. I have always admired the way Seventa Events operates and the fantastic work it delivers. I believe the creativeness, hard-working attitude and values of the Seventa team to be the best in the area and using my management skills we will continue to drive the business forward, improve efficiency, and enable further growth. I am extremely pleased and excited to be taking on this new challenge."