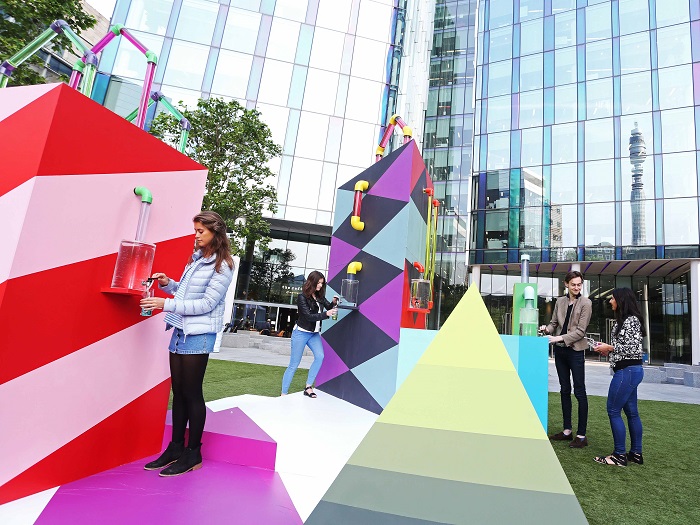 Sparkling water maker, SodaStream, has launched an experiential campaign, 'Let's Play', which sees the UK's first drinkable art installation pop up in central London in a bid to transform the mundane into the magnificent.
 'Let's Play' supports the brand's recent £2m TV ad campaign and brings to life its ethos of 'making water more exciting', encouraging the public to enjoy 'fresh sparkling water on tap'. It follows the recent announcement that sales of SodaStream have sky-rocketed in the UK, with sales up a whopping 36% YOY. 
Created by artist Emmet Kierans, Let's Play has been designed to act as a break from the monotony of everyday life and transform the ordinary into something extraordinary. Taking inspiration in equal parts from street art and playgrounds, the vibrant sculpture encourages discerning drinkers to experiment with SodaStream's sparkling water and transform it with the brand's extensive range of flavours.
Mischief PR are handling the PR around the activation which is hosted at Regent's Place, London from Tuesday 7th June to Wednesday 8th June (8am – 7pm).