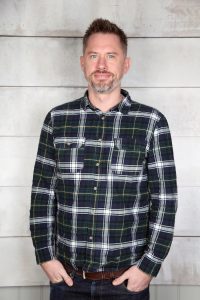 Creative events agency Wonder London has announced that Steve Boatman has joined the team as its new production director, starting immediately.
Reporting directly into Scott Micklethwaite, recently promoted to head of production, Steve will be responsible for leading and managing the production team on a day-to-day basis, as well as overseeing all production-related output at the agency.
Prior to joining Wonder London, Steve spent a year in Southeast Asia, working on one of Asia's leading music festivals, Quest, in Vietnam. Before that he was a senior production manager at Avantgarde London, working with clients like Porsche, Phillip Morris, TFL and the British Paralympic Association. With 10 years' events industry experience, Steve's previous career highlights include working as a technical director for a Google Camp event while at BrandFuel and producing Honda's 1000sqm stand at the Geneva and Paris motor show while at Avantgarde.
Scott Micklethwaite, head of production at Wonder London, comments: "Steve's previous experience and his approach to handling complex, large-scale projects will add significant value to Wonder London's production team across a wide range of client work. He really stood out from the crowd and impressed us with his expertise, attitude and personality, which reflected the Wonder London ethos. We can't wait to start working with him."
Steve Boatman, production director at Wonder London, adds: "I'm really excited to be joining Wonder London, as this is offering me the challenge of a production director role. This is a young, award winning company that is doing exceptionally well – I wanted to be a part of it. Also, having previously worked with Google, I'm looking forward to collaborating with them again."