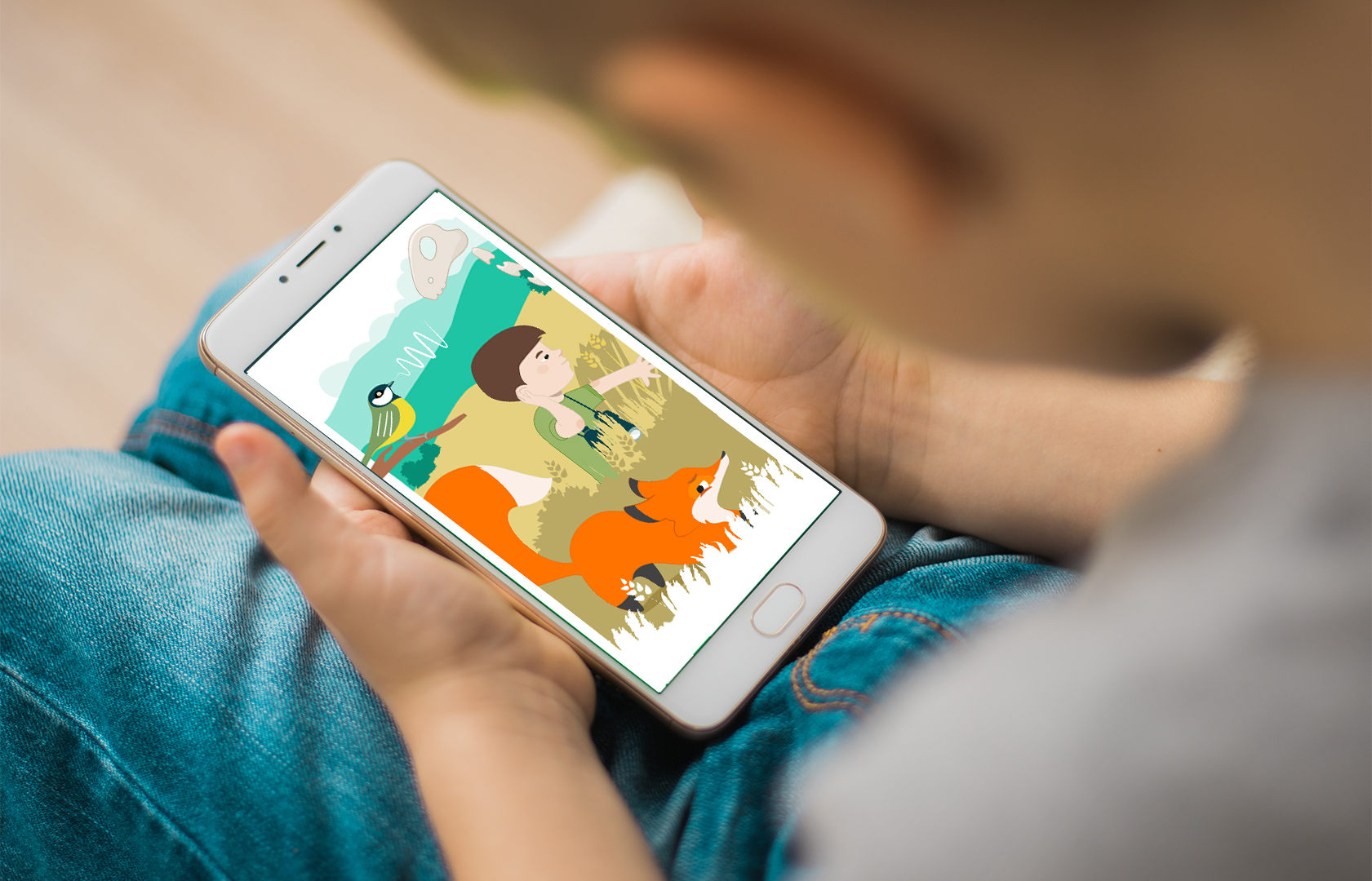 Digital Creative Agency Toaster was chosen to create a digital experience like no other, to complement 'Dippy on Tour', the tour of the Natural History Museum's iconic cast of a Diplodocus dinosaur cast around the UK.
Toaster won a competitive pitch process to concept, design and build a digital immersive app- 'Dippy's Naturenauts', helping families with young children create an emotional connection to the natural world through gaming, learning and storytelling.
After initially creating an avatar and nickname, Dippy and wildlife whizz, Fern the fox, guide Naturenauts on mini adventures to discover the colours, flowers, trees, and birds in in nature. As each adventure is completed and special badges are unlocked, the Naturenauts' individual discoveries are captured in their very own, uniquely personalised and illustrated story.
Piers Jones, Chief Product and Digital Officer, at Natural History Museum says: "At a time when people are more disconnected than ever from nature, the Natural History Museum believes finding new ways to ignite curiosity in and understanding of the natural world has never been more vital. This progressive web app, like Dippy on Tour, will help engage children with the nature on their doorstep and encourage them to explore, discover and want to protect the world around them."
Of Toaster, Nathan Good, Lead Product Manager at Natural History Museum says: "Toaster were able to provide us with an innovative digital product that delivered on every aspect of the brief. They achieved this by not only implementing solutions but by taking to time to deeply understand our mission and values. They worked alongside a diverse range of museum staff, from creative leads to natural scientists, in order to make something truly special."
Jake Cooper, ECD at Toaster, says "Too often technology is positioned as a reason why we  are losing touch with nature. Dippy's tour is a great platform to help kids connect with the world around them –  our goal is to create curiosity about the natural world through a digital product that mixes experimentation, learning and story-telling."
The experience has been built as a Progressive Web App – enabling 'app-like' functionality on smartphones through a web browser.